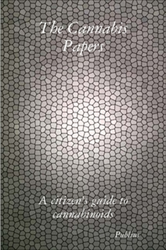 On the field and in the laboratory, cannabinoids, science and soccer share a key to success: homeostatic teamwork.
Chicago, IL (PRWEB) July 07, 2014
"Paraquat, Indole and Mitochondria?" opened Bryan W. Brickner. "No, not soccer superstars; the answer is a homeostatic world (cup) of cannabinoid science."
In Homeostatic Cannabinoid Science ~ Publius' World Cup Edition, new on the Bryan William Brickner Blog, ten science articles are noted on homeostasis and the cannabinoid system (CS). The line-up links to PubMed articles highlighting CS modulation of our health and wellness: four directly on homeostasis, two on the circulatory system, two on the central nervous system, and one each on our digestive and respiratory systems.
"CS research this summer," began Brickner, "is advancing in all directions; today's research talks of healing pediatric traumatic brain injuries, addressing the genesis of visceral hypersensitivity, and the role a cannabinoid deficiency may play in migraines, fibromyalgia, irritable bowel syndrome and one's homeostasis in general."
Brickner, publisher of The Cannabis Papers: A citizen's guide to cannabinoids (2011), noted the irony of the Paraquat research: "The herbicide Paraquat was used by the US government in the 1970s and 80s to kill fields of pot (to kill cannabinoids); 2014 research suggests that activating our CB2 receptors with cannabinoids exerts a protective quality against Paraquat induced acute lung injury – harm caused by inhaling the fumes."
"The indole quinuclidine analog results," Brickner continued, "show a novel (new) class of compounds with a high affinity for our cannabinoid type-1 and type-2 receptors."
"Mitochondria," Brickner followed, "are powerhouse cells; the new research is neatly summed in the article's title, Cannabinoid control of brain bioenergetics ~ Exploring the subcellular localization of the CB1 receptor."
"On the field and in the laboratory," closed Brickner, "cannabinoids, science and soccer share a key to success: homeostatic teamwork."
Brickner has a 1997 political science doctorate from Purdue University and is the author of several political theory books, to include The Promise Keepers: Politics and Promises (1999) and The Book of the Is: A book on bridges (2013). The Bryan William Brickner Blog is an ongoing resource for the political science of constitutions and the biological science of receptors.
The Cannabis Papers is available at online retailers and for free by download.
Next Homeostatic Cannabinoid Science Roundup: Thursday, July 31st.