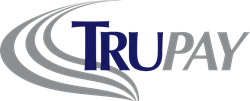 This continued recognition is a testament to our clients, dedicated team members and strategic partners.
(PRWEB) August 26, 2014
TruPay, a nationally recognized and awarded provider of Payroll and Human Resources solutions, has been named to the 2014 Inc. 5000 list of America's Fastest Growing Companies and has earned the position of 3832 on the Inc. 5000's annual ranking and 55 of Top 100 Indiana Companies. This is the fifth consecutive year TruPay has been recognized by this prestigious national list.
"We are once again thrilled and honored to be named to the Inc. 500/5000," states Mark Rutledge, President of TruPay. "This continued recognition is a testament to the dedication and hard work of our entire team in delivering the highest quality products and support. I'm grateful to our outstanding clients and partners that have enabled us to grow year after year."
The 2014 Inc. 5000 is the most competitive crop in the list's history. The Inc. 5000's aggregate revenue is $211 billion, generating 505,000 jobs over the past three years.
"What surprises me, even though I know it's coming, is the sheer variety of the paths our entrepreneurs take to success, thematically reflecting how our economy has evolved," says Inc. President and Editor-In-Chief Eric Schurenberg. "This year there are far more social media and far fewer computer hardware businesses than there were, say, six years ago. But what doesn't change is the fearsome creativity unleashed by American entrepreneurship."
About TruPay
Founded in 2003, TruPay (http://www.trupay.com) provides easier, faster and better HR & Payroll solutions, built on a foundation of trust and responsiveness. TruPay has twice been named the IPPA Growth Company of the Year, 2010 – 2014, Inc. 5000 list of America's Fastest Growing Companies and the 2009 Indiana Companies to Watch list and twice a finalist in the Indiana Entrepreneurial Awards of Distinction. TruPay specializes in providing customized and integrated human capital management solutions, including payroll solutions, human resources management, benefits administration and time and labor management to medium and large employee size organizations throughout the United States.
For more on Trupay visit http://www.trupay.com.