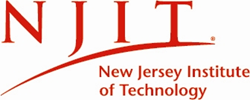 Newark, NJ (PRWEB) May 30, 2014
New Jersey Institute of Technology (NJIT) conferred an honorary Doctor of Science upon AECOM Executive Chairman John M. Dionisio, of New York City, at its 98th Commencement exercises on May 20, 2014 at the Prudential Center in Newark.
Dionisio is executive chairman of AECOM, an $8-billion, global provider of professional technical and management support services to a broad range of markets, including transportation, facilities, environmental, energy, water and government. AECOM's 45,000 employees — including architects, engineers, designers, planners, scientists and management and construction services professionals — serve clients in more than 150 countries.
Dionisio has held a number of leadership positions since joining AECOM in 1971. Prior to his current position as executive chairman, he served as chairman and chief executive officer, and as president and chief executive officer. Before this, he served as executive vice president and chief operating officer, and earlier as president and chief executive officer of the AECOM legacy operating company DMJM Harris.
Under Dionisio's leadership as CEO, AECOM tripled its revenue and doubled its workforce, while considerably expanding its service offerings and geographic reach.
Dionisio oversaw the combination of three AECOM business units to form DMJM Harris in 2000. While heading DMJM Harris, he helped to advance many notable projects, including the Second Avenue Subway in New York; the Tren Urbano transit rail system in San Juan, Puerto Rico; the State Highway 130 toll-way in Texas; and the new World Trade Center PATH Terminal in Lower Manhattan.
Dionisio is a Licensed Professional Engineer in several states. His affiliations include the National Society of Professional Engineers; the New York State Society of Professional Engineers' Nassau County Chapter; the American Society of Civil Engineers, of which he is a Fellow; the National Academy of Construction; the Society of American Military Engineers; and the American Public Transportation Association, for which he is the co-chair of the Program Funding Cabinet in its Public Transportation Partnership for Tomorrow group. In 2013, he was appointed by the U.S. Secretary of Commerce to a three-year term on the U.S.-Brazil CEO Forum.
Dionisio also is engaged in advancing AECOM's commitment to supporting education in the STEM disciplines — science, technology, engineering and mathematics. In 2012, he accepted NJIT's Outstanding Corporate Partner Award on behalf of AECOM, presented to acknowledge the company's scholarship commitment and other significant support for the university.
About NJIT
NJIT, New Jersey's science and technology university, enrolls approximately 10,000 students pursuing bachelor's, master's and doctoral degrees in 127 programs. The university consists of six colleges: Newark College of Engineering, College of Architecture and Design, College of Science and Liberal Arts, School of Management, College of Computing Sciences and Albert Dorman Honors College. U.S. News & World Report's 2014 Annual Guide to America's Best Colleges ranked NJIT in the top tier of national research universities. NJIT is internationally recognized for being at the edge in knowledge in architecture, applied mathematics, wireless communications and networking, solar physics, advanced engineered particulate materials, nanotechnology, neural engineering and e-learning. Many courses and certificate programs, as well as graduate degrees, are available online through the Division of Continuing Professional Education.