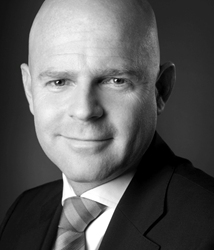 I've learned that people will forget what you said, people will forget what you did, but people will never forget how you made them feel. – Maya Angelou
San Francisco, CA (PRWEB) June 10, 2014
The sport of Judo has a long history dating back to 1882 when Jigoro Kano created the "gentle way" in Japan called Judo. The sport is practiced around the world in most all countries and nations. Judo transcends religious, ethnic, social, race and educational barriers to all who step onto the Judo mat. Now through the Judokalliance and myjudonetwork.com everyone can be a part of the larger family regardless of their club or affiliate organizations.
This includes blind and visually impaired athletes of all ages, as can be attested by Coach Willy Cahill of Cahill's Judo Academy and Co-Founder of the Blind Judo Foundation. Cahill was the former US Olympic Judo Coach and US Paralympic Judo Coach and holds an 8th degree Black Belt in Judo and 10th in Jujitsu. At the 2000 Paralympic Games in Sydney, the US Paralympic Judo Team under Cahill's coaching leadership secured for the first time in American Olympic and Paralympic history, two Gold Medals. Cahill has created over 1,500 national and international champions in the sport of Judo including the blind and visually impaired.
"I have seen many successes on the mat and off of the mat where the sport of Judo has been the foundation for excelling in all areas of people's life," says Coach Cahill. Cahill continues saying, "Therefore, we need to do everything possible to spread the word about Judo and its inherent values for all including the blind and visually impaired."
Markus Schulten's, founder of the Judokalliance and myjudonetwork.com, goal is to unite all Judoka (Judo athletes) around the world into one competitive family with Judo being the thread uniting them all. "This is just the beginning of a major opportunity to further boost Judos widespread popularity," says Schulten. He continues by saying, "The influence Judo has on youngsters whether sighted or blind, is not widely known as it should be. Schulten continues saying, "People are largely unaware that Judo can be safely practiced by anyone, of any age with a wide range of fitness, ability and even disability levels."
The Blind Judo Foundation and the Judokalliance is committed to reaching out around the world bringing awareness, encouragement, introductions and bonding among all who practice the sport of Judo. To learn more, check out the following websites judokalliance.com, myjudonetwork.com and facebook.com/myjudonetwork. Help grow Judo by registering; it's free.
Learn more about the Blind Judo Foundation at http://www.blindjudofoundation.org and Facebook http://www.facebook.com/BlindJudoFoundation.