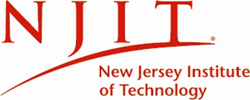 Newark, NJ (PRWEB) October 21, 2014
Katia Passerini, Ph.D., has been named Dean of the Albert Dorman Honors College at New Jersey Institute of Technology (NJIT).
Passerini assumed the role of Interim Dean of the Albert Dorman Honors College in August 2013. Since then, she has worked closely with the Board of Visitors to launch the third Albert Dorman Honors College strategic plan (2014-2020) while advising, recruiting, and launching new programs and articulations. Key planned priorities are learner-centered education, leadership development, community engagement and technological outreach.
Provost and Senior Executive Vice President Fadi P. Deek noted Passerini's experience as a researcher who is enthusiastic about interdisciplinary involvement and discourse.
"We are extremely pleased to appoint Dr. Passerini to this leadership position," said Deek. "Her research spans various disciplines, from education to management to information sciences, as well as various perspectives, micro and macro levels, organizations and countries. She brings to the position a long record of accomplishments that will continue to foster the mission of the Albert Dorman Honors College."
Passerini is Professor and Hurlburt Chair of Management Information Systems at NJIT's School of Management, and holds a joint appointment in the Information Systems Department. She teaches courses in MIS, knowledge management, project management and IT strategy. A dedicated teacher and mentor, she is a recipient of the NJIT Award for Excellence in Innovative Teaching, the Van Houten Alumni Teaching Excellence Award, and has been designated as a Master Teacher.
Passerini has served as a co-PI for grants funded by the National Science Foundation, and jointly by the New Jersey Department of Labor and the Department of Education. She has published extensively in refereed journals and proceedings, and serves on editorial boards of various IS journals and conference committees. She holds degrees in political science (LUISS University, Italy), economics (University of Rome II- Tor Vergata, Italy), M.B.A and Ph.D. degrees from The George Washington University, and a Certificate in Business Project Management from New York University.
About NJIT
One of the nation's leading public technological universities, New Jersey Institute of Technology (NJIT) is a top-tier research university that prepares students to become leaders in the technology-dependent economy of the 21st century. NJIT's multidisciplinary curriculum and computing-intensive approach to education provide technological proficiency, business acumen and leadership skills. With an enrollment of more than 10,000 graduate and undergraduate students, NJIT offers small-campus intimacy with the resources of a major public research university. NJIT is a global leader in such fields as solar research, nanotechnology, resilient design, tissue engineering and cyber-security, in addition to others. NJIT ranks fifth among U.S. polytechnic universities in research expenditures, topping $110 million.