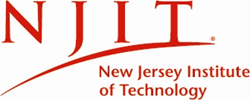 Newark, NJ (PRWEB) September 26, 2014
Emmy-nominated actor and entrepreneur John Ratzenberger of Cheers and John Ratzenberger's Made in America television series fame will be the keynote speaker at the free Opening Ceremony for ManufactureNJ Week on Sept. 29, 2014, starting at 8:30 a.m. in the Campus Center Atrium at New Jersey Institute of Technology (NJIT).
John Ratzenberger's Made in America, an original series broadcast on cable television's Travel Channel, follows Ratzenberger as he treks across the country in a camper to learn the inner workings of American manufacturing companies including Fender Electric Guitars and the Wilson football factory. Ratzenberger is a senior fellow with Center for America, which focuses on social justice with an emphasis on employment. As a National Manufacturing Spokesperson he has had the opportunity to speak to citizens around the country about the importance of manufacturing. To register for the event, contact Raymond Vaccari.
Gale Tenen Spak, Ph.D., Associate Vice President Continuing and Distance Education and Ray Vaccari, Director of the ManufactureNJ Talent Network, both at NJIT, encourage all to attend. "You don't want to miss what is surely to be a fascinating presentation on a new educational initiative uniquely designed to provide the labor force with the proper skill sets and innovative mind sets to assure the strength of this vital economic sector."
The Opening Ceremony on Sept. 29 will also feature a free screening of American Made Movie, a documentary that illustrates the positive impact of domestic manufacturing jobs on national and local economies in the face of great challenges. The screening will take place at 12:45 p.m. in the Campus Center Ballroom.
During the week there will be other exciting events throughout the state including tours of New Jersey manufacturing facilities, a visit to the Thomas Edison National Historical Park by local high school students, and a discussion on Oct. 1 led by Mary Gatta, ethnographic sociologist, about her book, All I Want Is a Job!: Unemployed Women Navigating the Public Workforce System. The talk will be a held from 11:30 a.m. to 12:30 p.m. in Room 240 of the NJIT Campus Center during NJIT's Fall Career Fair. Registration is required. To register for Mary Gatta's talk, click here. For more information about other events, click here.
On Friday, Oct. 3, ManufactureNJ Week will culminate with a celebration of National Manufacturing Day. The day's events are designed to introduce as many people as possible to the important role played by manufacturing both in local communities and for the nation. The event, which will take place at The Palace at Somerset Park in Somerset, NJ, will feature networking opportunities, keynote speeches and panel discussions on topics including workforce development, recruiting and retention, innovation and growth and supply chain and logistics. The Inaugural Manufacturing Awards to honor New Jersey manufacturers in a variety of categories will also be held.
For more information and to register, click here.
The Advanced Manufacturing Talent Network (MNJ), hosted by New Jersey Institute of Technology, is funded by a grant from the New Jersey Department of Labor and Workforce Development. The goal of MNJ is to meet with manufacturers, understand their skills needs, communicate those needs to educators to develop supporting curricula and then to convince youth and job seekers to consider careers in advanced manufacturing. To learn more, visit http://www.manufacturenj.org.
About NJIT
One of the nation's leading public technological universities, New Jersey Institute of Technology (NJIT) is a top-tier research university that prepares students to become leaders in the technology-dependent economy of the 21st century. NJIT's multidisciplinary curriculum and computing-intensive approach to education provide technological proficiency, business acumen and leadership skills. With an enrollment of more than 10,000 graduate and undergraduate students, NJIT offers small-campus intimacy with the resources of a major public research university. NJIT is a global leader in such fields as solar research, nanotechnology, resilient design, tissue engineering, and cyber-security, in addition to others. NJIT ranks fifth among U.S. polytechnic universities in research expenditures, topping $110 million, and is among the top 1 percent of public colleges and universities in return on educational investment, according to Payscale.com.