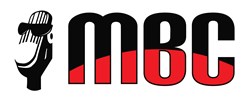 Joey Glick, owner of the nightclub said, 'I'm excited to bring his talent to Troy Night Out so people of all ages can enjoy the healing power of laughter.'
Troy, New York (PRWEB) February 21, 2014
707 Entertainment Group is proud to announce that Voice Actor/Comedian Marc Brown will be performing on February 28, 2014 at Kokopellis during the Troy Night Out Monthly Arts and Cultural Event.
It's going to be a night full of laughs and surprises at the Kokopellis Night Club as Marc Brown of MB Communications brings his humor, wit and charm to the stage. Joey Glick, owner of the nightclub is excited to bring his talent to Troy Night Out so people of all ages can enjoy the healing power of laughter.
The night will be full of good fun, laughter, an excellent selection of drink specials and a chance to meet and greet Marc in the VIP Lounge.
Doors Open 5:00 pm
Shows Starts at 7:30 pm and 9:30 pm
Kokopellis
124 4th St, Troy, NY 12180
For more information, call Joey at 518-326-3024 or e-mail kokopellisclub(at)gmail(dot)com.
If you would like to be included on our special guest list, please email: mbguest(at)707egroup(dot)com.
Marc has been on the scene doing comedy, voice acting and promoting events for over 10 years. Previously he has opened up for comedian Doug Stanhope and he can be seen all over the Washington, DC scene captivating audiences. Come meet him and join in the night as he presents you with a night full of surprises and chuckles.
About
Marc Brown is an versatile and skilled voice over professional. He is "The Voice of MBC" and his portfolio includes radio/TV voiceover, public service announcements, narrations, web scripts, recorded promos and more. Marc Brown also entertains crowds with his charming, humorous, and creative comedy act and has also been seen on the stage as a Master of Ceremonies, as a discussion panel moderator and he is the resident host for Russett Sharks swim team. His voice has been used in both the public and private sector projects nationwide. Marc is comfortable not only at the microphone but also on camera and in front of large crowds where he delivers your message right on cue and with a textured voice that is inviting and distinct; a voice that is leaves the right lasting impression.