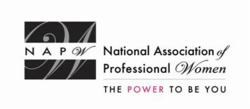 Garden City, NY (PRWEB) February 20, 2014
Roopa Chari, M.D., is the Medical Director at Chari Center of Health, a leading-edge integrative medical center specializing in drug-free noninvasive natural solutions for women's health issues. Dr. Chari has attained the highest level of membership to the National Association of Professional Women as a VIP Woman of the Year and has been recognized for outstanding leadership and commitment within her profession.
The Chari Health Center is a unique family-owned business that offers both alternative and traditional western medicine. Dr. Chari received her medical degree from the Medical College of Ohio and completed her internship and residency at North Shore University Health System affiliated with the University of Chicago. She has been in practice for 15 years and is the author with her brother Deepak Chari of a forthcoming book, "Chari Center Natural Weight Loss Program." She shares her practice with Deepak Chari, a certified biofeedback specialist who has a Master of Science in Engineering. He uses leading-edge bio-communication technologies to release the root cause of anxiety and stress.
Dr. Chari practices medicine of the future. She incorporates non-invasive wellness scans that identify stressors in the body in only five minutes. Patients always receive quality time with Dr. Chari and she treats the root causes of their symptoms and ailments.
Dr. Chari has natural effective programs for weight loss, menopause symptoms, fatigue and reversing incontinence. Her Center also offers solutions for anxiety, depression and mood swings with leading-edge techniques and technologies. Dr. Chari will be hosting a FREE webinar: "3 Ways to Stop Food Cravings"on Wednesday, February 12th at 11AM (PST). Go to http://www.charicenter.com for details.
The National Association of Professional Women (NAPW) is a dynamic business network where over 600,000 accomplished, professional women come together to interact, exchange ideas and empower themselves. Through the extensive network of nearly 400 NAPW Local Chapters nationwide, like-minded members make use of online networking, educational tools and many other valuable privileges of NAPW membership.