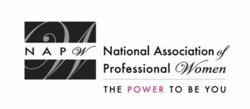 I enjoy and value the international relationships I have made working for Konica Minolta.
Garden City, NY (PRWEB) February 20, 2014
NAPW honors Letticia Ponce, Internal Operations Manager of Konica Minolta Medical Imaging as a 2013/2014 Professional Woman of the Year for leadership in business management with this prestigious distinction. As the largest, most-recognized organization of women in the country, spanning virtually every industry and profession, the National Association of Professional Women is a powerfully vibrant networking community with nearly 600,000 members and over 400 Local Chapters.
During her career with Konica, Ms. Ponce gained valuable knowledge about different cultures while working in the international arena. She has been Konica's Internal Operations Manager for nine years and has made countless personal and business relationships that will last a lifetime. Her key responsibilities include setting up process and procedures, training, compliance, maintaining customer relationships and service operations for all Latin America, Caribbean and Canada territories.
Recognized as an exceptional communicator, Ms. Ponce's bi lingual skills have helped to build her reputation as an exceptional and respected negotiator with people from all over the globe. "I enjoy and value the international relationships I have made working for Konica Minolta," she says.
Self-motivated, results-oriented and driven to succeed: Letticia Ponce continues to be the consummate professional who constantly sets her career goals to keep pace with her highest aspirations for personal excellence.
About NAPW
NAPW provides an exclusive, highly advanced networking forum to successful women executives, professionals and entrepreneurs where they can aspire, connect, learn and achieve. Through innovative resources, unique tools and progressive benefits, professional women interact, exchange ideas, advance their knowledge and empower each other.
Contact:
Letticia Ponce, International Operations Manager
Konica Minolta
651-357-2468/lponce(at)mi(dot)konicaminolta(dot)us