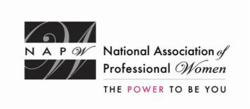 Garden City, NY (PRWEB) February 25, 2014
NAPW honors Tonya J. Dawson, Procurement Manager at Bosque Systems, LLC as a 2013/2014 Professional Woman of the Year for leadership in the oil and gas industry with this prestigious distinction. As the largest, most-recognized organization of women in the country, spanning virtually every industry and profession, the National Association of Professional Women is a vibrant networking community with over 600,000 members and nearly 400 Local Chapters.
"My skills and areas of expertise include over 20 years of procurement, negotiation and inventory management," says Ms. Dawson, who has garnered a striking portfolio with some of the industry's most noted oil and gas companies. In August 2012, Ms. Dawson brought her wealth of industry knowledge and experience to the respected water management company, Bosque Systems, LLC.
As procurement manager, Ms. Dawson guarantees that only the maximum value is returned to the company. An expert in the areas of procurement and bid analysis, she negotiates with outside suppliers to find the most cost-productive services and supplies to aid the company in providing best-in-class water management solutions to their valued clients. Her attention to detail and efficient work ethic has contributed to Bosque Systems' renowned reputation for providing outstanding dedicated service to the oil and natural gas industry ever since she joined the team.
Self-motivated, results oriented and driven to succeed, Ms. Dawson has already set her current career goals on par with her highest aspirations as she seeks to pursue her APICS certification. "My mission is to become materials manager where I can train new buyers and inventory personnel and evaluate and motivate," she says.
NAPW provides an exclusive, highly advanced networking forum to successful women executives, professionals and entrepreneurs where they can aspire, connect, learn and achieve. Through innovative resources, unique tools and progressive benefits, professional women interact, exchange ideas, advance their knowledge and empower each other.