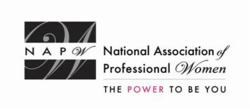 This is my dream job, I work with not only family but with a great staff.
Garden City, NY (PRWEB) February 20, 2014
NAPW honors Stacy A. Sullivan account executive at Sullivan Insurance Agency as a 2013/2014 Professional Woman of the Year for leadership in insurance services with this prestigious distinction. As the largest, most-recognized organization of women in the country, spanning virtually every industry and profession, the National Association of Professional Women is a vibrant networking community with over 600,000 members and nearly 400 Local Chapters.
"I can't imagine any profession outside of insurance," says Mrs. Sullivan, who since breaking into the industry in 1984, has mastered the ins and outs of independent insurance. She now serves as an account executive at Sullivan Insurance Agency. Her 30 years of experience have helped establish the family-owned agency as an industry leader that provides the highest standards of life, health and personal lines products to its customers. "This is my dream job, I work with not only family but with a great staff," she says.
In addition to resolving problems and overseeing daily operations of the agency, Mrs. Sullivan is often granted the opportunity to travel to her customers' places of business to foster their growth and development. Specializing specifically in tribal programs, Mrs. Sullivan works diligently with each tribe to accommodate their unique needs by offering property and casualty insurance and employee benefits.
Mrs. Sullivan considers the most rewarding aspects of her career to be the rich cultural knowledge and valued trust she has gained by helping her Native American clients with their insurance needs. "My desire to meet new people, accept them and learn from them has been a true value in every aspect of my life. I will continue my life journey in the industry getting to know more people and helping my customers with their needs," she says.
NAPW provides an exclusive, highly advanced networking forum to successful women executives, professionals and entrepreneurs where they can aspire, connect, learn and achieve. Through innovative resources, unique tools and progressive benefits, professional women interact, exchange ideas, advance their knowledge and empower each other.