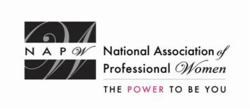 NY BETA Awards calls Traviel "one of the top media production companies in the Bronx community."
Garden City, NY (PRWEB) February 20, 2014
NAPW honors Carolyn L. Smith, executive producer at Traviel Production, as a 2013/2014 Professional Woman of the Year for leadership in media and public relations with this prestigious distinction. As the largest, most-recognized organization of women in the country, spanning virtually every industry and profession, the National Association of Professional Women is a powerfully vibrant networking community with over 600,000 members and nearly 400 Local Chapters.
Ms. Smith, a Bronx native was trained at the former Travel Channel academy at Chevy Chase Maryland's, Downtown Community Television. Ms. Smith's company, Traviel Production, which specializes in local media shows is currently involved with the NAACP, the Women's Political Caucus, and The Better Business Association of the Bronx.
Traviel Production was the recipient of the coveted Beta Award for Excellence in TV production. NY BETA Awards calls Traviel "one of the top media production companies in the Bronx community." Ms. Smith was presented with the NAACP Freedom Fund Award for journalism 2013. Traviel's marketing and PR campaigns are celebrated for bringing brands to life by creating eye-catching, compelling articles, press releases and ads that are finely tuned to capture targeted audiences.
About NAPW
NAPW provides an exclusive, highly advanced networking forum to successful women executives, professionals and entrepreneurs where they can aspire, connect, learn and achieve. Through innovative resources, unique tools and progressive benefits, professional women interact, exchange ideas, advance their knowledge and empower each other.