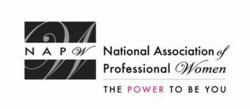 If we can't do something for our clients, we'll find someone who can!
Garden City, NY (PRWEB) February 20, 2014
NAPW honors Stephanie L. Howitt as a 2013/2014 Professional Woman of the Year for leadership with this prestigious distinction. As the largest, most-recognized organization of women in the country, spanning virtually every industry and profession, the National Association of Professional Women is a vibrant networking community with over 600,000 members and nearly 400 Local Chapters.
"My company has dual entities: the entertainment and lifestyle component where we touch on four key areas of a person's life: image, style, interiors and events, and our second aspect, where we provide premier concierge services," says Ms. Howitt, founder of SLH Lifestyle + Concierge. "We target busy professionals, those individuals who have the means but not the time."
From the streets of Manhattan to the Gold Coast of Long Island to the beaches of Southampton, Ms. Howitt helps make life easier for clients who live, work and play in some of the most affluent areas on the East Coast. Whether it's designing apartments, styling wardrobes, organizing closets, managing households, running errands, garnering event tickets or handling travel arrangements, SLH Lifestyle + Concierge offers customized services tailored specifically to each client's needs.
A former model, Ms. Howitt is an entrepreneur at heart. When she realized there was a need to be filled, she did something about it. "I knew I wanted to create a company that provides easier solutions for individuals and their lifestyle needs; a company that could satisfy clients' occasional requests, thus eliminating their need for a full-time stylist or assistant," she says. So, in 2010, Ms. Howitt established her company as a one-stop place for premier lifestyle and concierge services. Since then, she has carefully assembled an elite team of professionals and cultivated key relationships with outside vendors. "If we can't do something for our clients, we'll find someone who can!"
Ms. Howitt shares her expertise and tips for living life brilliantly by regularly blogging on the company website and contributing content to such lifestyle blogs as Long Island Pulse Magazine's Gold Coast Style and Hampton Style. She was also featured in the 10th anniversary edition of Social Life Magazine.
http://twitter.com/SLHLifeStyle
http://www.facebook.com/pages/SLH-Lifestyle-Concierge/301529686551371
Contact: Stephanie L. Howitt
SLH Lifestyle + Concierge
212-810-1037 Stephanie(at)slhlifestyle(dot)com