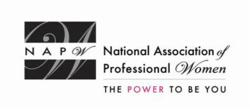 "I convinced the head of engineering to let me take classes and learn how to do it myself so we could have more control over the output. That's how I decided I loved it,"
Garden City, NY (PRWEB) March 13, 2014
NAPW honors Genny L. Carter as a 2013/2014 Professional Woman of the Year for leadership in engineering with this prestigious distinction. As the largest, most-recognized organization of women in the country, spanning virtually every industry and profession, the National Association of Professional Women is a vibrant networking community with over 600,000 members and nearly 400 Local Chapters.
"My circuit background makes my design work excellent. It is like trying to solve 3D puzzles and I love it," says Ms. Carter of her work as a senior printed circuit board designer. Ms. Carter was first introduced to the field as a junior engineer responsible for overseeing project PCB layouts at a start-up company. "I convinced the head of engineering to let me take classes and learn how to do it myself so we could have more control over the output. That's how I decided I loved it," she says.
Ms. Carter's initial training soon paved the way for a considerable background in electrical engineering and circuit board design that 30 years later has established her as one of the industry's finest and most knowledgeable designers. Specializing in extreme high-speed routing designs and critical routing with an excellent manufacture ability, her prowess in engineering has earned her high praise from many of the esteemed companies she has worked with, including Alliant Computer Systems, MIT Lincoln Laboratory, Motorola and Azimuth Systems.
One of Ms. Carter's most notable career endeavors include her design on one of the first surface mount boards used in the U.S. and her masterful design of the board for the Mars Rover. "The fun thing about this is that my dad, who was also an engineer, designed work used on the Moon Rover!" she says. Ms. Carter continues to bring her distinguished know-how and passionate work ethic to produce the most innovative, state of the art designs in the industry.
NAPW provides an exclusive, highly advanced networking forum to successful women executives, professionals and entrepreneurs where they can aspire, connect, learn and achieve.