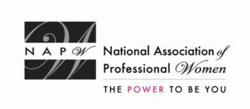 Garden City, NY (PRWEB) April 15, 2014
NAPW honors Dr. Sara Jarrett, Professor and Executive Director of the graduate and post-licensure department of nursing at Regis University, as a 2014 Professional Woman of the Year. She is being recognized with this prestigious distinction for leadership in education and nursing. As the largest organization of women in the country, spanning virtually every industry and profession, the National Association of Professional Women is a powerfully vibrant networking community with over 600,000 members and nearly 400 Local Chapters.
Dr. Jarrett's impressive credentials include a Doctor of Education in Educational Leadership and Policy Studies from the University of Northern Colorado; a Master of Science in Nursing from the University of Colorado-Health Sciences Center; a Master of Arts in Education from the University of Northern Colorado and a Bachelor of Science in Nursing from the University of Oklahoma.
A registered nurse (RN) as well as a clinical nurse specialist (CNS), Dr. Jarrett uses her knowledge and experience to prepare graduate students at Regis University who are embarking on a career in nursing and healthcare. She has worked in acute and community healthcare settings. A published author, Dr. Jarrett's research interests include public policy, teaching and global health and she will soon begin work on a research project that delineates the roles of graduates of a master's in nursing program in Vietnam.
Dr. Jarrett is a member of a number of professional associations including the American Nurses Association, Colorado Nurses Association, National League for Nursing, Colorado Nurses Foundation, Sigma Theta Tau International – National Nursing Honor Society and Alpha Sigma Nu – Jesuit Honor Society.
About NAPW - NAPW provides an exclusive networking forum to successful women executives, professionals and entrepreneurs where they can aspire, connect, learn and achieve. Through innovative resources, tools and benefits, members interact, exchange ideas, advance their knowledge and empower each other.