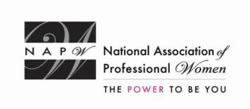 Music is the magic of life!
Garden City, NY (PRWEB) April 15, 2014
NAPW honors Lorraine Orth as a 2014 Professional Woman of the Year and recognizes her with this prestigious distinction for leadership in promotion and branding. As the largest organization of women in the country, spanning virtually every industry and profession, the National Association of Professional Women is a vibrant networking community with over 600,000 members and nearly 400 Local Chapters.
"Music is the magic of life," says Lorraine Orth, who has always been inspired, involved and fascinated with music. These days, Ms. Orth is promoting many well-known musicians including her son, songwriter and musician Tom Orth, famous for his song "From My Hometown," written in memory of the victims of the Boston Marathon bombings in 2013. Ms. Orth promotes other well-known musicians including Joe Silva, keyboard player Kevin Keogh, Mikeal Benoit of Wicked Famous Productions, Panic Button, Paul Hession, Dave Lavine, Pete Rubbo and others.
Ms. Orth is busy promoting exceptional talent and building brand loyalty. She is passionate about the talented individuals she represents and works 24/7, inspired by their creative artistry and their longing to create memorable music for their fans. An accomplished poet and author, Ms. Orth's instinct for recognizing talent comes as easy as breathing. Her degree in business administration from Quincey College and her ability to recognize outstanding talent is the winning combination that has made her the success she is today. Ms. Orth's most recent collaboration was for the promotion of the Wareham, Massachusetts' 200th Anniversary Celebration appearance of "OrthBrand" with Tom Orth, Mikeal Benoit, and acts such as "Panic Button." Her next projects are promoting trips for 2010 Grammy nominee Kevin Keough and "Orthbrand" in concerts on Cape Cod in Boston, as well as shows in Nashville, L.A. and New York City.
NAPW provides an exclusive, highly advanced networking forum to successful women executives, professionals and entrepreneurs where they can aspire, connect, learn and achieve.