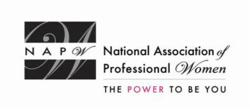 I have a background in accounting, bookkeeping, payroll, computers, management and people skills.
Garden City, NY (PRWEB) April 15, 2014
NAPW honors Debbie A. Land as a 2014 Professional Woman of the Year for leadership in accounting with this prestigious distinction. As the largest, most-recognized organization of women in the country, spanning virtually every industry and profession, the National Association of Professional Women is a vibrant networking community with over 600,000 members and nearly 400 Local Chapters.
"I have a background in accounting, bookkeeping, payroll, computers, management and people skills," says Ms. Land, who has dedicated eight years to mastering countless personal budgeting and accounting software programs. Ms. Land has since used her advanced accounting knowledge to offer wide-ranging solutions to clients, co-workers, family and friends regarding their various financial issues.
More than ten years of experience as a software specialist and certified bookkeeper at Drake Enterprises has allowed Ms. Land to possess an all-encompassing knowledge of the company's premier accounting software, which generates payroll, bookkeeping and financial reports. A skilled customer service specialist, she provides continual support to customers to help them better grasp the software's components and provides training and leadership to other customer service representatives that support the accounting software.
Ms. Land's current position with Drake Enterprises fully utilizes the dedication and aspirations for success that have earned her this recognition from NAPW. "I hope this will give young women hope that if they work hard, someone will appreciate all of their hard work and possibly have a promising opportunity at a stage of their career that will provide an easier way than I have had," she says.
NAPW provides an exclusive, highly advanced networking forum to successful women executives, professionals and entrepreneurs where they can aspire, connect, learn and achieve. Through innovative resources, unique tools and progressive benefits, professional women interact, exchange ideas, advance their knowledge and empower each other.