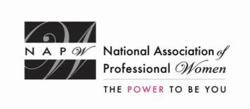 I started doing my art in 1965. I recently created a catalog of some of my artwork that is for sale.
Garden City, NY (PRWEB) February 03, 2014
NAPW honors Eve J. Blohm as a 2013/2014 Professional Woman of the Year for leadership literature and art with this prestigious distinction. As the largest, most-recognized organization of women in the country, spanning virtually every industry and profession, the National Association of Professional Women is a powerfully vibrant networking community with over 600,000 members and nearly 400 Local Chapters.
"I started doing my art in 1965," says Ms. Blohm. "I recently created a catalog of some of my artwork that is for sale." Whether it's peering through the lens of her camera or dipping her brush into watercolors, Ms. Blohm vividly brings images to life. From collages to watercolors to photographs, she enjoys creating art for herself and for others. The artist has recently tried her hand at working in a new medium, felt-pen drawing. "I love it, it's like water color only you use ink. It's beautiful," she said.
Ms. Blohm, who has a background as an investor, has studied art at the New School of Painting and Drawing, as well as at the New York Horticultural Society. Living in New York, Ms. Blohm takes inspiration from the natural beauty of Central Park, and the many art galleries and museums throughout Manhattan. She has a bachelor's degree from Adelphi Univesity, where she studied German and social science. She is also an avid traveler, and has studied archeology.
A true Renaissance woman, Ms. Blohm is also a writer. She is the author of a number of haikus, short stories and essays. Her most recent work is a book of her late husband's antidotes, titled Assumptions and Presumptions.
About NAPW
NAPW provides an exclusive, highly advanced networking forum to successful women executives, professionals and entrepreneurs where they can aspire, connect, learn and achieve. Through innovative resources, unique tools and progressive benefits, professional women interact, exchange ideas, advance their knowledge and empower each other.