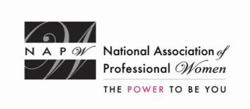 I have been in my present position for 16 months. After my previous career, it just felt right!
Garden City, NY (PRWEB) April 01, 2014
NAPW honors Mary A. Yobb as a 2014 Professional Woman of the Year for leadership in the pottery craft industry with this prestigious distinction. As the largest, most-recognized organization of women in the country, spanning virtually every industry and profession, the National Association of Professional Women is a vibrant networking community with over 600,000 members and nearly 400 Local Chapters.
"I have been in my present position for 16 months. After my previous career, it just felt right," says Ms. Yobb, who previously worked as a wardrobe dresser and stitcher in the performing arts industry at the prestigious Paper Mill Playhouse and Prudential Center. After a rewarding 23-year career, Ms. Yobb sought a career in a different avenue of the arts and now manages the Las Vegas location of the international pottery painting franchise Color Me Mine.
As owner of her LLC, Tumble My Colors, Ms. Yobb manages the studio's wide-ranging inventory of ceramic pottery items and ensures the same serene and charming atmosphere customers experience in each Color Me Mine location is upheld in her own store. She fosters a positive working atmosphere for her staff and supports them in providing patrons with one-of-a-kind experiences, where with a splash of color and a few strokes of vivid imagination, they can create a customized masterpiece of their dreams.
Beyond her work at Tumble My Colors, Ms. Yobb is a member of CCSA and a proud member in good standing with her IATSE Local 21, Newark, NJ. For her dedicated pursuit of professional and personal fulfillment, Ms. Yobb is being honored by NAPW and for her exemplary achievements as a role model and inspiration for all women.
NAPW provides an exclusive, highly advanced networking forum to successful women executives, professionals and entrepreneurs where they can aspire, connect, learn and achieve. Through innovative resources, unique tools and progressive benefits, professional women interact, exchange ideas, advance their knowledge and empower each other.