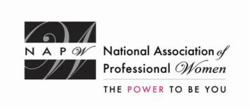 I know that there are many wonderful opportunities here in America for a person like me!
Garden City, NY (PRWEB) May 20, 2014
NAPW honors Janet P. Blair, as a 2014 Professional Woman of the Year. She is recognized with this prestigious distinction for her leadership skills in entertainment As the largest, most-recognized organization of women in the country, spanning virtually every industry and profession, the National Association of Professional Women is a powerfully vibrant networking community with over 600,000 members and nearly 400 Local Chapters.
"Although I've worked in the entertainment business for a number of years, my background is predominantly in education," says Ms. Blair, Booker/Promoter/ Manager/Educator at B Blues Entertainment. A former graduate teacher of physical education and recreation and a native of Australia, Ms. Blair recently came to the United States to live and has settled in San Diego, CA.
Ms. Blair's goal now is to build on her experience as an educator and her interest in health and wellness and pursue a career in education and the wellness industry. She is particularly interested in a position as a trainer, teacher or project manager with a nonprofit or corporate organization.
An excellent communicator and a creative problem solver, Ms. Blair's expertise includes solid computer skills using such programs as Microsoft Office, website building and video processing, as well as social media skills using Facebook and You Tube. Still active in the music industry, Ms. Blair has created an expansive program for the San Diego blues community and is Director of the Blues in the Schools program. She says "This has been fulfilling a real passion for me. If I could find a way to make this my full-time paid employment I would!"
"I know that there are many wonderful opportunities here in America for a person like me. I have much to contribute and a real desire to be part of a team that is passionate about their mission," says Ms. Blair.
NAPW provides an exclusive, highly advanced networking forum to successful women executives, professionals and entrepreneurs where they can aspire, connect, learn and achieve. Through innovative resources, unique tools and progressive benefits, professional women interact, exchange ideas, advance their knowledge and empower each other.