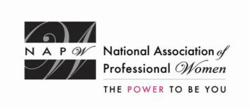 "We believe that the best care a patient can receive is in the place where they feel most comfortable,"
Garden City, NY (PRWEB) March 18, 2014
NAPW honors Susan Katz as a 2013/2014 Professional Woman of the Year for leadership in business with this prestigious distinction. As the largest, most-recognized organization of women in the country, spanning virtually every industry and profession, the National Association of Professional Women is a powerfully vibrant networking community with over 600,000 members and nearly 400 Local Chapters.
"We believe that the best care a patient can receive is in the place where they feel most comfortable," says Ms. Katz, CEO and owner of Summit Home Healthcare, New York's premier home care agency.
At Summit Home Healthcare, Ms. Katz is dedicated to providing individuals who prefer to receive care or treatment in their own homes with the services they need. She knows leaving home for medical treatments can be a very complicated and even painful experience for many patients. Ms. Katz found a solution by giving individuals the opportunity to receive health treatment in the comfort of their own home so they may enjoy a more comfortable and satisfying care experience. A complete host of services are available to patients including skilled nursing services, physical and occupational therapy, speech pathology, audiology services and nutritional services. Additional services provided include home health aides, personal care aides as well as home maker and housekeeper services throughout New York's five boroughs.
Ms. Katz has a master's in nursing from SUNY Downstate. Her expertise includes business management and administration, staff supervision, human resources, training, coaching, mentoring over budgets, finances payroll, safety management, operations and strategic planning.
NAPW provides an exclusive, highly advanced networking forum to successful women executives, professionals and entrepreneurs where they can aspire, connect, learn and achieve. Through innovative resources, unique tools and progressive benefits, professional women interact, exchange ideas, advance their knowledge and empower each other.