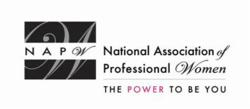 Garden City, NY (PRWEB) May 20, 2014
NAPW honors Barbara A. Turner as a 2014 Professional Woman of the Year. Ms. Turner is being recognized with this prestigious distinction for her leadership skills. As the largest, most-recognized organization of women in the country, spanning virtually every industry and profession, the National Association of Professional Women is a powerfully vibrant networking community with over 600,000 members and nearly 400 Local Chapters.
Barbara Turner is the former Cash Analyst and Treasury Coordinator at Wallenius Wilhelmsen Logistics AS, a company whose principal products and services include shipping high cargo automobile and tractors, worldwide.
In her role at Wallenius Wilhelmsen Logistics, Ms. Turner, who is involved in a number of industry-related business organizations, was instrumental in managing the international company's diverse financial transactions. From overseeing cash flow, managing the company's finances and handling the necessary administrative tasks associated with her position, Ms. Turner was instrumental in the smooth operation of her department.
Due to the transferring overseas of her responsibilities, Ms. Turner is currently searching for a similar position, either in the logistics industry or in a new field. She is confident the expert skills she garnered during her tenure at Wallenius Wilhelmsen Logistics will serve her well as she embarks on the next phase of her very successful professional life.
About NAPW
NAPW provides an exclusive, highly advanced networking forum to successful women executives, professionals and entrepreneurs where they can aspire, connect, learn and achieve. Through innovative resources, unique tools and progressive benefits, professional women interact, exchange ideas, advance their knowledge and empower each other.