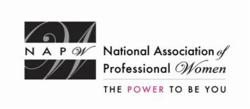 Our mission at the Acacia Network is to partner with our communities, lead change and to help guide and inspire families to stay grounded while we pursue our goals of helping individuals to better their lives
Garden City, NY (PRWEB) March 18, 2014
NAPW honors Loraine Coleman, administrator of supportive housing, as a 2013/2014 Professional Woman of the Year for leadership in administration with this prestigious distinction. As the largest, most-recognized organization of women in the country, spanning virtually every industry and profession, the National Association of Professional Women is a powerfully vibrant networking community with over 600,000 members and nearly 400 Local Chapters.
As the administrator of supportive housing, Ms. Coleman oversees the permanent supportive housing programs for individuals and families in the Bronx, Queens and Brooklyn. She acts as an advocate for the continued development of supportive and affordable housing resources for individuals and families in need through the Acacia Network, a network of Hispanic- based agencies, now the second largest Hispanic run agency in the country. Prior to her position at the Acacia Network, Ms. Coleman was with the New York State Office of Alcoholism and Substance Abuse Services (OASAS) for seven years as the NYC supervisor for the housing bureau.
"Our mission at the Acacia Network is to partner with our communities, lead change and to help guide and inspire families to stay grounded while we pursue our goals of helping individuals to better their lives," says Ms. Coleman who received her master's degree in forensic psychology from John J. College of Criminal Justice and is a Credentialed Alcoholism and Substance Abuse Counselor (CASAC).
Through her tremendous hard work and dedication, Ms. Coleman continues to make a difference in the lives of many New Yorkers.
About NAPW
NAPW provides an exclusive, highly advanced networking forum to successful women executives, professionals and entrepreneurs where they can aspire, connect, learn and achieve. Through innovative resources, unique tools and progressive benefits, professional women interact, exchange ideas, advance their knowledge and empower each other.