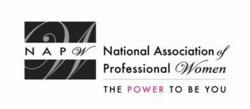 Once you get outside your culture and environment, you learn a lot about yourself and your own culture.
Garden City, NY (PRWEB) January 19, 2014
NAPW honors Helen J. Kelly as a 2013/2014 Professional Woman of the Year for leadership in higher education with this prestigious distinction. As the largest, most-recognized organization of women in the country, spanning virtually every industry and profession, the National Association of Professional Women is a vibrant networking community with over 600,000 members and nearly 400 Local Chapters.
"Once you get outside your culture and environment, you learn a lot about yourself and your own culture," says Ms. Kelly, whose dedicated endeavors have made it possible for hundreds of college students to study abroad. After 35 years of enriching New York University's international programs office as director of special programs, Ms.Kelly's current ambitions are set on advancing university programs across the globe.
As an educational consultant, Ms. Kelly leads universities in diverse nations to the highest standards of higher education with her adept knowledge of program development. A trained and diligent mentor, she works with foreign English professors to perfect their writing skills and teaching methods while revamping their international programs offices to make it possible for even more students to enhance their education in a culture outside of their own. To date, Ms. Kelly has initiated and improved programs in over 60 different countries across the world, including Mexico, Thailand and South Africa.
For her unparalleled work and successful tenure, New York University's Steinhardt School of Culture, Education and Human Development has established the Helen J. Kelly Global Education Scholarship Fund to honor her creation of conferences, study abroad programs and summer programs, workshops and institutes. For her fearless pursuit of professional fulfillment, Helen J. Kelly is being honored by NAPW for her exemplary achievements as a role model and inspiration to all women.
The National Association of Professional Women provides an exclusive, highly advanced networking forum to successful women executives, professionals and entrepreneurs where they can aspire, connect, learn and achieve. Through innovative resources, unique tools and progressive benefits, professional women interact, exchange ideas, advance their knowledge and empower each other.