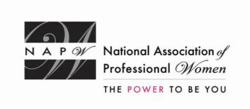 One of my passions is the environment and people in need.
Garden City, NY (PRWEB) May 13, 2014
NAPW honors Lisa C. Macdonald, Director of Business Development for iCapital Merchant Banking as a 2014 Professional Woman of the Year. She is recognized with this prestigious distinction for her leadership in green energy products and services. As the largest organization of women in the country, the National Association of Professional Women is a vibrant networking community with over 600,000 members and nearly 400 Local Chapters.
iCapital Merchant Banking provides a myriad of financial and consulting services, focusing on companies that provide innovative technologies and services for the betterment of mankind. iCapital and Ms. Macdonald, who works directly with the company Founder, Mr. Randall Letcavage, have equity interest in a number of portfolio companies.
"One of my passions is the environment and people in need," she says. Through her role at iCapital and as a consultant to Nexalin Technology, Ms. Macdonald plays an active role in delivering technologies to make for a better world including drug-free treatments for anxiety, depression and insomnia; nontoxic industrial coatings. Her client, Premier Holding Corp. (PHRL), allows her to fulfill her environmental passions by helping to deliver green energy products and services. She also works with anti-aging and health-related projects, while still finding time to be involved in nonprofit pursuits.
Ms. Macdonald is also pleased to announce her partnership with Nerium International. She has confidence in the product's ground-breaking, anti-aging results and successful track record. Most importantly, she admires its support of Big Brothers and Big Sisters of America and the Success for Teens Foundation, and its pioneering Live Happy movement to bring greater happiness to the world.
A concerned citizen of the world and dedicated environmentalist, Ms. Macdonald and partner Jeff T. Osborne, is also co-founder and director of G.O.L.D. (Give Out Love Daily). It is a movement to remind all of us that each individual has love to give. They have partnered with Barefoot Water Projects, engaging churches, athletes and celebrities, and are going out to school districts across the U.S. to teach children to be a part of something bigger than all of us. G.O.L.D. is helping to encourage others to give first and receive the benefits thereof later! Ms. Macdonald hopes to be a role model for all children and particularly to empower young women to understand they can reach any goals while giving love and consideration to others. She and her supporters are asking everyone to join in the movement and "Give Out Love Daily!"
About NAPW
NAPW provides an exclusive, highly advanced networking forum to successful women executives, professionals and entrepreneurs where they can aspire, connect, learn and achieve. Through innovative resources, unique tools and progressive benefits, professional women interact, exchange ideas, advance their knowledge and empower each other.