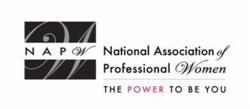 I established regional practices for several large accounting firms including Deloitte and BDO.
Garden City, NY (PRWEB) March 25, 2014
NAPW honors Dawn Baetsen, CEO of Baetsen & Associates, as a 2014 Professional Woman of the Year. She is recognized with this prestigious distinction for her leadership in business consulting. As the largest, most-recognized organization of women in the country, spanning virtually every industry and profession, the National Association of Professional Women is a powerfully vibrant networking community with over 600,000 members and nearly 400 Local Chapters.
Ms. Baetsen brings 30 years of experience formerly as an executive for the Michigan Economic Development Corporation and is currently consulting with the private sector, as well as state and local government. After recognizing the demand with mid-size markets for site selection and negotiated incentives, Ms. Baetsen decided to start her own company that assists established firms with site location and incentive negotiations. Baetsen & Associates also serves the entrepreneurial community with assistance in strategic planning, CFO services and consulting. Ms. Baetsen also works with state and local governments with economic development planning, comparative site analysis and related services.
"I established regional practices for several large accounting firms including Deloitte and BDO," says Ms. Baetsen, a frequent guest speaker on the topics of economic development, site location processes and negotiated incentives and tax credits.
Also a published author and frequent guest writer for economic development and site location publications, Ms. Baetsen is currently involved with the International Economic Development Council, Michigan State Chamber of Commerce and the Michigan Economic Developers Association.
NAPW provides an exclusive, highly advanced networking forum to successful women executives, professionals and entrepreneurs where they can aspire, connect, learn and achieve. Through innovative resources, unique tools and progressive benefits, professional women interact, exchange ideas, advance their knowledge and empower each other.