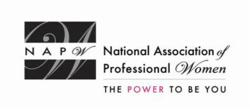 My interest in guns was ignited by the target practice sessions my father took me on when I was five years old.
Garden City, NY (PRWEB) April 15, 2014
NAPW honors Melinda Neff, Certified NRA Firearm Instructor at Cherokee Rose Firearm Training a 2014 Professional Woman of the Year. She is recognized with this prestigious distinction for leadership in instruction. As the largest, most-recognized organization of women in the country, spanning virtually every industry and profession, the National Association of Professional Women is a powerfully vibrant networking community with over 600,000 members and nearly 400 Local Chapters.
"My interest in guns was ignited by the target practice sessions my father took me on when I was five years old," says Ms. Neff who is now teaching at Cherokee Rose Firearm Training. Her dad taught her everything there was to know about guns and gun safety and as a firm supporter of the second amendment, he also passed on to his daughter the importance of the right to bear arms. Her fond memories of shooting respectfully and responsibly with her dad continue to shape Ms. Neff's life now as a teacher and trainer at Cherokee Rose Firearm Training and as a Utah Concealed Carrier Instructor and Chief Ranger Safety Officer.
As a credentialed instructor Ms. Neff has fulfilled all the necessary legal requirements according to laws of the State of Utah where she has been a member of the NRA for five years. Ms. Neff is thankful to both her parents for teaching her about safety, responsibilities and the fundamentals of shooting.
Ms. Neff has been competing in local and national matches for more than five years and is an expert in the use of shotguns and pistols. Ms. Neff's goal is to share her knowledge and passion in shooting sports with everyone and is enthusiastically looking forward to a future of teaching and meeting people.
About NAPW: NAPW provides an exclusive, highly advanced networking forum to successful women executives, professionals and entrepreneurs where they can aspire, connect, learn and achieve. Through innovative resources, unique tools and progressive benefits, professional women interact, exchange ideas, advance their knowledge and empower each other.