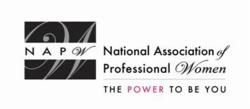 I took everything I learned at the big firms with me.
Garden City, NY (PRWEB) January 19, 2014
NAPW honors Nancy A. Mullally as a 2013/2014 Professional Woman of the Year for leadership in finance with this prestigious distinction. As the largest, most-recognized organization of women in the country, spanning virtually every industry and profession, the National Association of Professional Women is a vibrant networking community with over 600,000 members and nearly 400 Local Chapters.
"It's been very challenging, with the major recession and meltdown a few years ago. But the silver lining is we were positioned very well. We grew quite fast and put a great team together," says Ms. Mullally, CEO, CFO and Chairman of the Board at Alamo Capital, a full-service broker dealer.
Before establishing Alamo Capital in 1987, Ms. Mullally held positions at three of the larger firms on Wall Street: Merrill Lynch, Paine Webber and Dean Witter. The vast experience she garnered from working in the field for more than 35 years was key when she made the leap to entrepreneurship. "I took everything I learned at the big firms with me," she says.
Alamo Capital is a member of the FINRA and SIPC. It specializes in securities and consists of four divisions: retail, institutional, trading and underwriting. When many larger companies had to downsize during the financial crisis, Alamo Capital was able to recruit some of the best of the best, says Ms. Mullally, and the company values and respects every staff member's opinion. "We use every mind here. I'm always asking, 'What do you think about the landscape?"'
Under Ms. Mullally's direction, Alamo Capital has developed a client base of over 400 institutional clients and now has offices in New Jersey, Las Vegas and San Francisco, as well as its Walnut Creek, CA headquarters. The company will continue to expand as opportunities are preseneted.
"It's an ever-changing market and ever-changing communities, but we stay ahead of the curve with our forward thinking," says Ms. Mullally. "We see what works and augment it and bring in more tools and more changes when we need to."