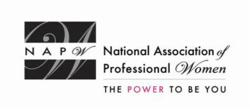 We are a service company, and what we strive to do is go from adequate to excellence.
Garden City, NY (PRWEB) May 20, 2014
NAPW honors Brenda J. Walker as a 2014 Professional Woman of the Year. She is recognized with this prestigious distinction for leadership in business. As the largest, most-recognized organization of women in the country, spanning virtually every industry and profession, the National Association of Professional Women is a powerfully vibrant networking community with over 600,000 members and nearly 400 Local Chapters.
After working in many unfulfilling jobs, Brenda Walker decided to take matters into her own hands and started doing the work she was good at. She started cleaning homes 18 years ago and never looked back. Today she is the Owner and CEO of Cots (Called Out to Serve) Inc., a full-service cleaning agency.
"We are a service company, and what we strive to do is go from adequate to excellence," says Ms. Walker whose ownership of a leading cleaning business has helped her make a difference in other people's lives. Her skill, passion and knowledge of the cleaning industry is what made her company the success it is today.
Cots is a green certified company that provides corporate and residential cleaning services including spring cleaning, special event cleaning or daily/weekly/biweekly/monthly cleaning. Ms. Walker understands the safety of her client's home or business is always a priority. All of her staff are bonded, insured and supervised to maintain the highest security standards for the cleaning of offices, schools, gyms and medical facilities, as well as for industrial complexes and construction cleaning. After many successful years in the industry, Ms. Walker has recently expanded her business with a cleaning supply store offering equipment sales, janitorial training and classes in how to start a business.
NAPW provides an exclusive, highly advanced networking forum to successful women executives, professionals and entrepreneurs where they can aspire, connect, learn and achieve. Through innovative resources, unique tools and progressive benefits, professional women interact, exchange ideas, advance their knowledge and empower each other.