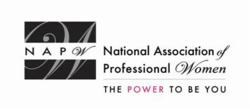 Business is just an empty shell without the people that give it life and vitality.
Garden City, NY (PRWEB) January 19, 2014
NAPW honors Phyllis M. Faranda, data center analyst with Golub Corporation as a 2013/2014 Professional Woman of the Year for leadership in business with this prestigious distinction. As the largest, most-recognized organization of women in the country, spanning virtually every industry and profession, the National Association of Professional Women is a powerfully vibrant networking community with over 600,000 members and nearly 400 Local Chapters.
"Business is just an empty shell without the people that give it life and vitality," says Ms. Faranda, who has more than 30 years in the banking industry.
Ms. Faranda's impressive career in banking began more than 30 years ago as a night shift reconciliations supervisor. Twelve years later, as her career accelerated, she rose into more prominent positions with Key Bank including remote site manager, data shift manager and operation support specialist. In 2008, Ms. Faranda took on the role of operations analyst with Corporation Service Company (CSC).
Presently, Ms. Faranda is the data center analyst for the Golub Corporation; a position she's held for more than four years. She is passionate about the work she does and considers her ability to effectively manage people to be her greatest accomplishment. Ms. Faranda's management style is based on mutual respect and the desire to give people the opportunity to grow in knowledge so they can advance their careers. Her current project initiative is the upgrade and screen redesign of Golub's change management software; and presenting training sessions for the IT department user.
NAPW provides an exclusive, highly advanced networking forum to successful women executives, professionals and entrepreneurs where they can aspire, connect, learn and achieve. Through innovative resources, unique tools and progressive benefits, professional women interact, exchange ideas, advance their knowledge and empower each other.