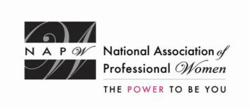 I've handled legal matters in multiple jurisdictions, including New Jersey, New York, California and Delaware
Garden City, NY (PRWEB) March 18, 2014
NAPW honors Nicole Bearce, Esq., as a 2013/2014 Professional Woman of the Year for leadership in law with this prestigious distinction. As the largest, most-recognized organization of women in the country, spanning virtually every industry and profession, the National Association of Professional Women is a powerfully vibrant networking community with over 600,000 members and nearly 400 local chapters.
"I've handled legal matters in multiple jurisdictions, including New Jersey, New York, California and Delaware," says Ms. Bearce who is particularly knowledgeable about information governance, electronic discovery and spoliation issues, and co-chairs her firm's E-Discovery Task Force. Ms. Bearce also serves on the E-Discovery Committee for the International Institute for Conflict Prevention & Resolution, as well as The Sedona Conference Institute.
Ms. Bearce handles, complex commercial matters including pharmaceutical and mass tort litigation, contract and fiduciary breach claims, corporate governance conflicts, consumer fraud allegations, and disputes among shareholders and business partners. She oversees Lowenstein Sandler's pro bono representation of Uncommon Schools, a nonprofit that creates and manages outstanding urban charter public schools across five regions including the multiple campuses of Newark's North Star Academy Institute.
Given the honorary titles of "Super Lawyer," by Chambers USA, Ms. Bearce has also been recognized by Chambers as one of America's Leading Lawyers for Business in the litigation category. The New Jersey Law Journal named Ms. Bearce as a "40 Under 40" honoree for demonstrated leadership. She received her J.D. from Harvard Law School and is president of the Harvard Law School Association of New Jersey.
About NAPW
NAPW provides an exclusive, highly advanced networking forum to successful women executives, professionals and entrepreneurs where they can aspire, connect, learn and achieve. Through innovative resources, unique tools and progressive benefits, professional women interact, exchange ideas, advance their knowledge and empower each other.