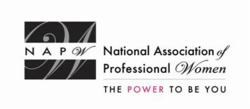 I am proud of the fact I was an Army nurse.
Garden City, NY (PRWEB) January 19, 2014
NAPW honors Major General Gale S. Pollock (Ret.), Army Nurse Corps, CRNA, FACHE, FAAN, as a 2013/2014 Professional Woman of the Year, a most prestigious distinction. As the largest and most-recognized organization of women in the country, spanning virtually every industry and profession, the National Association of Professional Women is a powerfully vibrant networking community with over 600,000 members and nearly 400 Local Chapters.
"I am proud of the fact I was an Army nurse," says Pollock, who is currently the CEO at Elevivo, Inc., a one-stop information portal for anyone concerned about vision loss. Pollock stated "Imagine the stress and frustration of losing one's sight – I want to make it easy for people to stay engaged with life regardless of their level of vision."
Pollock holds three master's degrees and is also a Fellow with Harvard University's Advanced Leadership Initiative. Her illustrious military career garnered many awards and decorations including the Distinguished Service Medal, the Legion of Merit, the Defense Meritorious Service Medal, the Joint Service Commendation Medal, the Army Commendation Medal and the Army Achievement Medal. Ms. Pollock's other awards include the Expert Field Medical Badge and the Parachutist Badge. She also earned a German Armed Forces Badge for Military Proficiency.
Before Pollock's retirement she served as the Acting Surgeon General of the United States, the Deputy Surgeon General of the United States Army and as the 22nd Chief of the Army Nurse Corps.
Pollock enjoys the challenge of serving on multiple business and not-for-profit advisory boards. When not working, she enjoys physical activity in the nation's parks and wilderness.