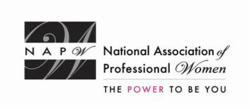 The key to becoming a good nurse is good orientation.
Garden City, NY (PRWEB) May 20, 2014
NAPW honors Rachiel Niland, R.N., as a 2014 Professional Woman of the Year. She is recognized with this prestigious distinction for leadership in nursing. As the largest, most-recognized organization of women in the country, spanning virtually every industry and profession, the National Association of Professional Women is a powerfully vibrant networking community with over 600,000 members and nearly 400 Local Chapters.
"The key to becoming a good nurse is good orientation, " says Ms. Niland, whose own orientation experience resulted in more than 30 years of professional success. After graduation, an interview with a perceptive recruiter helped her decide to specialize in neonatal nursing.
Fortunately, it is more common today than in years past to see "24 weekers," better known as preemies, survive such early births. Ms. Niland feels honored to have been a part of that evolution and is now embarking on a new career that will incorporate her decisiveness, business sense and flair for arts and crafts. She is channeling these skills into her new company, With Thine Hands.
Over three decades Ms. Niland constantly pursued her professional development, expanding the areas of her expertise in order to gain greater responsibility and accountability as a neonatal nurse. It is these same qualities that will ensure the success of With Thine Hands – Ms. Niland's newest adventure.
About NAPW: NAPW provides an exclusive, highly advanced networking forum to successful women executives, professionals and entrepreneurs where they can aspire, connect, learn and achieve. Through innovative resources, unique tools and progressive benefits, professional women interact, exchange ideas, advance their knowledge and empower each other.