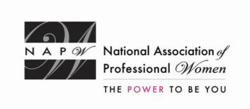 My expertise is obstetrics, gynecology and clinical quality improvement
Garden City, NY (PRWEB) March 18, 2014
http:NAPW honors Mary Jo Cagle, M.D., as a 2013/2014 Professional Woman of the Year for leadership in medicine with this prestigious distinction. As the largest, most-recognized organization of women in the country, spanning virtually every industry and profession, the National Association of Professional Women is a vibrant networking community with over 600,000 members and nearly 400 Local Chapters.
"My expertise is obstetrics, gynecology and clinical quality improvement," says Dr. Cagle, executive vice president and chief medical officer at Cone Health since 2011.
Cone Health is a nonprofit network of healthcare providers serving people in Guilford, Forsyth, Rockingham, Alamance, Randolph, Caswell and surrounding counties and is one of the region's largest, most comprehensive health networks in the area. As chief medical officer, Dr. Cagle is instrumental in ensuring every patient seeking care at one of Cone Health's more than 100 locations receives the highest-quality medical care possible.
After earning her B.S. in Biology from the University of Alabama, Dr. Cagle went on to get her medical degree from the University of Alabama School of Medicine in Birmingham. After completing her residency in obstetrics and gynecology at the Greenville Hospital System in Greenville, SC, Dr. Cagle established a highly successful OB/GYN practice at Bon Secours St. Francis Hospital.
Dr. Cagle's reputation as an esteemed physician led to her role as chair of the department of obstetrics and gynecology and president of the medical staff prior to becoming chief medical officer for Bon Secours St. Francis Health System in Greenville.
NAPW provides an exclusive networking forum to successful women executives, professionals and entrepreneurs where they can aspire, connect, learn and achieve.