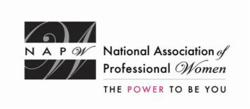 This is my dream job and my greatest accomplishment!
Garden City, NY (PRWEB) May 20, 2014
NAPW honors Karen Fortson Davis, Partner at Fortson Oil Company, as a 2014/2014 Professional Woman of the Year. She is being recognized with this prestigious distinction for leadership in oil and gas exploration. As the largest, most-recognized organization of women in the country, spanning virtually every industry and profession, the National Association of Professional Women is a powerfully vibrant networking community with over 600,000 members and nearly 400 Local Chapters.
Ms. Davis was born into the oil business. Her father, Ben J. Fortson is the President of Fortson Oil Company and Chief Investment Officer and Vice President of the Board of Kimbell Art Foundation.
Encouraged to find her own way in life, Ms. Davis sought a career in interior design where she worked for such respected names in the field as Harriet Adams Interiors of Dallas and Christie's in New York. Marriage and raising a family soon followed. After her children were grown, Ms. Davis decided to return to work, but this time for her father. "This is my dream job and my greatest accomplishment," says Ms. Davis who considers working for her father an honor and an opportunity to grow with a company that has been in business for more than 50 years.
Under the tutelage of a father who often concluded a lease with a simple handshake, Ms. Davis learned the true meaning of integrity. Over the years, she has become an expert in the logistics of drilling, fracking and leasing. Fortson Oil Company is a close family business and one in which Ms. Davis and her four siblings will each continue to play significant roles.
Ms. Davis is actively involved with the KinderFrogs School at TCU, an early childhood education program that addresses Texas Christian University's mission to provide research, training and education to all children including those with disabilities.