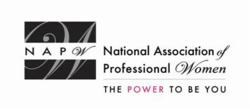 Garden City, NY (PRWEB) January 19, 2014
NAPW honors Dr. Teresa Mixon Perkins as a 2013/2014 Professional Woman of the Year for leadership in oral pathology/pediatric dentistry with this prestigious distinction. As the largest, most-recognized organization of women in the country, the National Association of Professional Women is a vibrant networking community with over 600,000 members and nearly 400 Local Chapters.
A 1981 graduate of the Harvard School of Dental Medicine in Boston, Dr. Perkins owns a pediatric dental practice in Jackson, Mississippi. As a pediatric dentist, Dr. Perkins provides a variety of services to ensure the proper oral health of children, from dental cleanings to treating and diagnosing dental conditions to helping them understand how to properly take care of their teeth and oral environment.
In order to provide important dental services to all children in her community and beyond, Dr. Perkins plans to provide mobile dental health outreach programs in the very near future. Outreach programs will be collaborated with her church, Family Word Ministry, where her husband is founder and Pastor.
Dr. Perkins' impressive credentials include teaching positions on the faculty at Harvard School of Dental Medicine, the University of Mississippi School of Dentistry in the department of Pediatric Dentistry and the LSU School of Dentistry's Department of Pediatric Dentistry. Most recently she was an associate professor in the department of Pediatric and Public Health Dentistry at the University of Mississippi School of Dentistry. Dr. Perkins' success as a pediatric dentist has inspired her own daughter to follow in her footsteps.
NAPW provides an exclusive, highly advanced networking forum to successful professional women where they can aspire, connect, learn and achieve. Through innovative resources, tools and benefits, members interact, exchange ideas, advance their knowledge and empower each other.