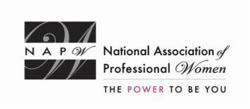 I fell in love with real estate law right from the beginning.
Garden City, NY (PRWEB) April 08, 2014
NAPW honors Susan E. Reid, general counsel at McCalla Raymer, LLC as a 2014 Professional Woman of the Year. She is recognized with this prestigious distinction for her leadership in the legal profession. As the largest, most-recognized organization of women in the country, spanning virtually every industry and profession, the National Association of Professional Women is a powerfully vibrant networking community with over 600,000 members and nearly 400 Local Chapters.
"I fell in love with real estate law right from the beginning," said Ms. Reid, who is currently involved with the Georgia and Missouri Bar Associations as well as the American Bar Association. She received her Juris Doctor in Appellate Law from Samford University-Cumberland School of Law.
Ms. Reid has been McCalla Raymer's general council since 2010. Prior to her position with McCalla, which specializes in residential mortgage default, Ms. Reid had been assistant general counsel at Fannie Mae for 18 years. Today, her passion for real estate law is focused on representing creditors, which requires extensive deal making – Ms. Reid's specialty.
McCalla Raymer, LLC prides itself on the extraordinary personalized care it offers to clients, a quality of service that enhances the interpersonal relationships that are at the heart of its practice. Ms. Reid is supported by McCalla Raymer's exceptional reputation as one of the leading law firms in the state of Georgia.
NAPW provides an exclusive, highly advanced networking forum to successful women executives, professionals and entrepreneurs where they can aspire, connect, learn and achieve. Through innovative resources, unique tools and progressive benefits, professional women interact, exchange ideas, advance their knowledge and empower each other.