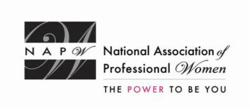 I have been working with families who have children with developmental and learning challenges for over 15 years.
Garden City, NY (PRWEB) April 22, 2014
NAPW honors Vanessa Kahlon, of Kahlon Family Services as a 2014 Professional Woman of the Year. She is being recognized with this prestigious distinction for her leadership in behavioral support.
"I have been working with families who have children with developmental and learning challenges for over 15 years," says Vanessa Kahlon who opened Kahlon Family Services in 2008. She specializes in serving those on the autism spectrum, as well as individuals who suffer from ADHD, anxiety and sensory integration disorder and visually impaired individuals. Ms. Kahlon facilitates social skills programs using yoga in both school and community settings. She has extensive training in DIR-Floortime, Sensory Integration Disorder, Early Childhood Mental Health and Trauma, and has her certification from the Child Trauma Institute of UCSF. Ms. Kahlon is a frequent guest lecturer around the San Francisco Bay Area on subjects related to behavioral modification for parents and conducts workshops for teachers, parents and other educators.
Yoga Education for Autism Spectrum (YEAS) was developed by Ms. Kahlon for individuals who want to deepen their understanding of autism and yoga. YEAS is a unique, individualized and fun approach to teaching body awareness, self-regulation and social skills to all children, including those with the greatest learning and communication challenges. In addition, Ms. Kahlon teaches yoga to children at Compass Family Services, a nonprofit that gives families a safe place to live when they are homeless. Ms. Kahlon is a consultant for Bright Horizons Bay Area locations. She conducts classroom observations, and provides feedback to teachers on behavioral strategies for children with different learning styles. She also teaches yoga to teachers as a tool for relaxation and team building.
Ms. Kahlon is a wellness consultant at PARCA, which conducts weekly physical activities and educates individuals by targeting strength training, flexibility, mental health and making healthier choices. Ms. Kahlon is also a co-coordinator at Jewish Family Children Services, Gary Shupin Independent living program. She executes monthly social activities that help foster life skills and build relationships in the community.
About NAPW
NAPW provides an exclusive, highly advanced networking forum to successful women executives, professionals and entrepreneurs where they can aspire, connect, learn and achieve. Through innovative resources, unique tools and progressive benefits, professional women interact, exchange ideas, advance their knowledge and empower each other.