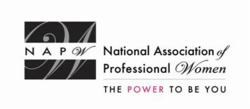 I decided to start my own business after many years in the corporate world.
Garden City, NY (PRWEB) February 03, 2014
NAPW honors Peggy Pacella as a 2013/2014 Professional Woman of the Year for leadership in technology consulting services with this prestigious distinction. As the largest, most-recognized organization of women in the country, spanning virtually every industry and profession, the National Association of Professional Women is a powerfully vibrant networking community with over 600,000 members and nearly 400 Local Chapters.
"I decided to start my own business after many years in the corporate world," says Ms. Pacella. Although she enjoyed a highly successful career in the technology industry, it was her entrepreneurial spirit that eventually inspired Ms. Pacella to take the bold leap and go out on her own. In 1997, she founded M.A.P. Consulting Services, Inc.
Ms. Pacella brings over 25 years of experience to her role as chief executive officer of M.A.P. Consulting Services. She is involved in every facet of the company, overseeing the financial and marketing aspects, and managing a staff of certified professionals whose standards and skills match her own. Together, they provide clients with expert solutions that are delivered in a timely manner, staying on budget and offering superior customer service.
In addition to her extensive industry knowledge of the latest IBMi technology and web solutions, Ms. Pacella excels at networking, making key connections that enable her to effectively grow and expand her business. M.A.P. Consulting Services boasts a robust list of cross-industry clients in the mid-Atlantic region and proudly acknowledges that much of its business is garnered through repeat clients and/or referrals.
About NAPW
NAPW provides an exclusive, highly advanced networking forum to successful women executives, professionals and entrepreneurs where they can aspire, connect, learn and achieve. Through innovative resources, unique tools and progressive benefits, professional women interact, exchange ideas, advance their knowledge and empower each other.