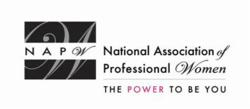 We are moving forward with integrity and family values!
Garden City, NY (PRWEB) May 20, 2014
NAPW honors Susan M. (Thoemke) Overbo as a 2014 Professional Woman of the Year for leadership in transportation with this prestigious distinction. As the largest, most-recognized organization of women in the country, spanning virtually every industry and profession, the National Association of Professional Women is a powerfully vibrant networking community with over 600,000 members and nearly 400 Local Chapters.
"We are moving forward with integrity and family values," says Susan Overbo, Owner and President of North Dakota transportation company Red River Express. Licensed to carry non-Hazmat rated materials including fresh produce, general freight, paper products and refrigerated food cargo categories.
A family-owned company in business for more than 30 years, Ms. Overbo recently took on the title of President. Located in North Dakota, Red River Express covers a wide swath of territory from North Dakota to the south and east coast.
Ms. Overbo's responsibilities include managing a fleet of trucks, managing the office and dealing with venders from locations in various states. Her commitment to Red River Express continues to empower her personal and professional growth; a sentiment she strives to translate to her fleet of drivers who have been loyal to Ms. Overbo throughout their years with the company.
In her administrative efficiency, the depth of her knowledge and implementation of honest businesses practices, Ms. Overbo remains committed to Red River Express's mission of providing the delivery of goods and services with integrity
NAPW provides an exclusive, highly advanced networking forum to successful women executives, professionals and entrepreneurs where they can aspire, connect, learn and achieve. Through innovative resources, unique tools and progressive benefits, professional women interact, exchange ideas, advance their knowledge and empower each other.