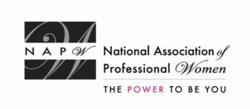 Garden City, NY (PRWEB) April 08, 2014
NAPW honors Angelika Ringuette, owner/vice president of Ashton Transport Ltd as a 2014 Professional Woman of the Year. Ms. Ringuette is recognized with this prestigious distinction for leadership in marketing. As the largest, most-recognized organization of women in the country, spanning virtually every industry and profession, the National Association of Professional Women is a powerfully vibrant networking community with over 600,000 members and nearly 400 Local Chapters.
Twenty-five years ago, Angelika and Maurice Ringuette entered into a partnership that was destined for success. She had a good head for figures and he knew everything about the trucking business. Recognizing each had what the other lacked, they decided to form a company that would last over a quarter of a century.
Since the Ringuette's acquisition of Ashton Transport, the company has grown to a fleet of over 20 tractors and over 70 trailers providing hotshot service throughout western Canada. Ashton hauls pipe, steel, lumber and concrete in BC Alberta Saskatchewan Manitoba and the territories, servicing industry leaders such as Dow Chemical, Inland Pipe, Home Depot, Sifto Canada Syncrude Canada and many others.
Ms. Ringuette is looking forward to the prospect of Ashton providing transport equipment for the much publicized Keystone pipeline project. Keystone supporters anticipate the commencement of the project that, supporters say, will create thousands of construction jobs. As a strong supporter of her community, Ms. Ringuette contributes to many organizations including Stars Air Ambulance, The Boys and Girls Clubs, Super Cops, "Street Legal" and more.
NAPW provides an exclusive, highly advanced networking forum to successful women executives, professionals and entrepreneurs where they can aspire, connect, learn and achieve.