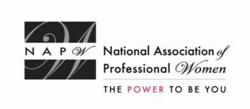 I am the next generation business consultant.
Garden City, NY (PRWEB) April 15, 2014
NAPW honors Alicia Diane Durand, President and Managing Director of Discovery Doodles LLC, as a 2014 Professional Woman of the Year. She is being recognized with this prestigious distinction for leadership in art and education. As the largest organization of women in the country, spanning virtually every industry and profession, the National Association of Professional Women is a powerfully vibrant networking community with over 600,000 members and nearly 400 Local Chapters.
Alicia Diane Durand has been a graphic facilitator for 16 years. She has developed a system of learning using graphic images, or doodles as they are commonly called, to assist in the learning process. "I am the next generation business consultant," says Ms. Durand whose powerful images are perfect for internal communication, external marketing, education and business development. Her focus is on synthesizing her clients' ideas into simple, clean, powerful and impactful communication tools that companies can use to share their mission, vision, purpose and strategy.
Ms. Durand recently launched Discovery Doodles: The Complete Series - Unlocking Your Creativity from Infancy to Industry. She facilitates workshops with top business leaders, the healthcare community, as well as public and private schools inspiring individuals to doodle, dream and discover their life's passion and purpose. She is on a mission to unlock all whiteboards for business, healthcare, education and families to transform the way we work, educate, care and nurture. Discovery Doodles was Amazon's top-selling Education Professional Development book its first week of release and has been downloaded in over 50 countries, 250 cities and across seven continents.
Ms. Durand believes that when you connect pen to paper you are able to access your insight, intuition and inspiration to create the space for you to doodle, dream and discover your purpose, both professionally and personally, to transform the way you work. Working with individuals as a professional coach or with groups as an event speaker, Ms. Durand has an amazing gift of being able to listen, guide and nurture an individual's creativity to bring out their true self to the world. She is available to work as a facilitator, coach or speaker.