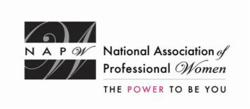 With so many hosting companies available, it was hard for most people to find one that offered both fast and reliable service like DPW
Garden City, NY (PRWEB) March 18, 2014
NAPW honors Donna Warren, CEO of DPW Enterprises, as a 2014 Professional Woman of the Year for leadership in website design and teaching computer networking with this prestigious distinction. As the largest, most-recognized organization of women in the country, spanning virtually every industry and profession, the National Association of Professional Women is a powerfully vibrant networking community with over 600,000 members and nearly 400 Local Chapters.
After 15 years as a computer networking professional Ms. Warren began teaching computer networking security at a local college where she instructed students how to build and administer computer networks. The school's curriculum did not include web design and publishing so she developed website training materials for her students. Word of her exceptional technical skills would spread until the demand for her expertise developed into DPW Enterprises.
Ms. Warren's dedication and hard work helped DPW Enterprises grow into a successful full-service web design, hosting, and copy writing service. "With so many hosting companies available, it was hard for most people to find one that offered both fast and reliable service like DPW," says Ms. Warren.
Ms. Warren's impressive background includes a Bachelor of Science in Electrical Engineering, a Master of Science in Computer Science and 18 years in in network security. She is a Microsoft Certified Systems Engineer and a Microsoft Certified Systems Engineer. Ms. Warren has been teaching networking at the college level since 1998 and is both a Certified Technical Trainer and a Microsoft Certified Trainer.
About NAPW
NAPW provides an exclusive, highly advanced networking forum to successful women executives, professionals and entrepreneurs where they can aspire, connect, learn and achieve. Through innovative resources, unique tools and progressive benefits, professional women interact, exchange ideas, advance their knowledge and empower each other. Unfortunately, the curriculum didn't include anything on how to create and publish web sites.