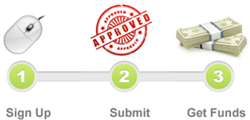 New Vacation Rental Platform Installed at Rent My Vacation Home for 2014 Leads Industry.
New York, NY (PRWEB) December 22, 2013
Updated Homepage - The Home Page is completely changed and no longer reflects an orange background. The new background consists of the ocean with a view of the mountains in the background. The new background is much more pleasing and easier to view.
9% Pay per Booking Rentals - This new platform consists of Vacation Homeowners listing their home with no charge for the listing. However Vacation Homeowners will be charged 9% for each reservation.
$99 Per Year Listing Rental - This Is a Much Easier to Use check out system that the vacation homeowner can list their home for rent for only $99 a year and no other charges. This program also has an option to accept credit cards at checkout and has no commission charges.
Vacation Home Rental Interface - Most Vacation Homeowners report that they can now make a listing to rent their home in less than 10 minutes. The new interface is updated using the comments from the old interface and implementing them into this new easy to use system.
PayPal Checkout - This has been implemented by PayPal into the system so it enables easy payments for vacation home rental listings. This system also provides another level of security and identification.
$99 Vacation Homes for Sale -Vacation Homeowners can now list their home for sale on all 115 websites in the network. The $99 charge can be avoided if you have your home for rent and for sale. Vacation homeowners do not have to pay double because most to rent their home until it sells. There is no other charge to sell your vacation home yourself.
Improved Mobile Applications - The mobile application can be easily used and viewed on all mobile phones. It has been updated so that the search feature and list feature are both applicable when using this feature.
Travel Guard Insurance - Travel Guard Insurance is built into the listing to protect travelers and homeowners in case of unforeseen circumstance with the reservation must be canceled. The policy will refund all parties from losses.
Guaranteed Rentals or Yearly Fee Refunded - If Vacation Homeowners do not receive at least one booking in a one-year period from our 115 sites the $99.00 will be refunded to the Vacation Homeowner.
For information, please go to http://www.rentmyvacationhome.com, info(at)rentmyvacationhome(dot)com or call 1-800-699-7684.