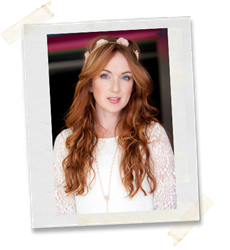 We're looking forward to introducing a range of exciting new products with Kim Lewis, Lead Designer from Extreme Makeover!Steve BarronCo-owner, Barron Designs
Deer Park, NY (PRWEB) May 30, 2014
Barron Designs, a leading supplier of high-quality faux design products used by residential and commercial architects, will be officially debuting a number of new products in Chicago in June.
According to Steve Barron, President of Barron Designs (the parent company of FauxPanels.com and FauxWoodBeams.com), Kim Lewis will be on hand at their tradeshow booth to share creative tips about designing with textures amongst examples of their most popular stone panels, straight and arched beams and columns.
Some of the new products Barron Designs will debut in Chicago include: hundreds of new decorative strap choices for faux wood beams, including customizable options; over 40 new columns, including two-piece columns for a range of stationary and capped columns and larger one-piece columns measuring 16" x 16" and 20" x 20". Barron Designs will also be showcasing a number of new product advancements in their popular Wellington Drystack line, including new interlocking ends for better installation and finished look, 3 new colors (London Gray, Canyon and Washed Bisque) as well as fire-rated options. They have also recently added 5 new arched beam styles, enabling architects and builders more freedom with their designs and easier truss-building capabilities. Most of the new product options will be available to ship in the beginning of June.
Modern fake wood and stone veneer products look amazingly natural because they are molded from real wood beams and real stone and brick walls, and then hand painted to reflect unique, realistic color variations. The molding process captures a variety of natural features, including worm holes (on fake wood products) and weathering (on both wood and stone products). All faux materials are made of non-toxic, high-density polyurethane, which does not contain any harmful chlorofluorocarbons or formaldehyde.
Barron Designs has become an industry leader in realistic, easy-to-install stone veneer panels, columns and faux wood beams by delivering:

Top-quality, natural looking stone and wood building décor options
Continuous innovation of styles, colors, materials and accessory options
Ongoing product design advancements for faster, easier installation
Breadth of residential and commercial products, including arched beams, columns, panels, corbels and trusses
Thousands of contemporary and classic style and color choices
Diverse special order and customization options
Knowledgeable customer service team
Expert project & materials design partner
Architects often spec Barron Designs product for their commercial and residential projects because the inclusion of modern faux products lowers design and installation expenses without sacrificing style and aesthetics.
Barron Designs has thousands of products, styles and color options to choose from. Their sites feature numerous creative project ideas, client feedback and "Before" and "After" photos. They have ample measuring, ordering and installation tips online; and you can reach a member of their attentive Customer Service team by calling 800-651-4223.
# # #
About Barron Designs
Barron Designs, Inc., and its subsidiaries FauxPanels.com, FauxWoodBeams.com and FauxColumns.com – based in Deer Park, NY - are family-owned home improvement businesses run by sibling entrepreneurs Steve and Ruth Barron.
FauxPanels.com and FauxWoodBeams.com products have been featured on numerous home improvement and DIY network television shows, including Curb Appeal on HGTV, Man Caves on the DIY Network, Restaurant Impossible on the Food Network, and NBC's American Dream Builders.
Their major brand retail clients include: Ralph Lauren, Applebees, FAO Schwartz, Old Navy, and Aeropostale. Architects and interior designers have incorporated their faux building products in numerous churches, office buildings and restaurants; thousands of DIY homeowners across the country have remodeled kitchens, baths, decks, siding and a variety of other living spaces using Barron Designs' fake stone and wood products.
For more information about Barron Designs, visit their website at BarronDesigns.com or call 800-651-4223.