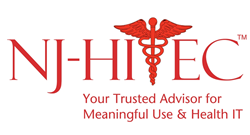 Newark, NJ (PRWEB) May 14, 2014
The New Jersey Health Information Technology Extension Center (NJ-HITEC), one of the top-performing Regional Extension Centers (RECs) in the country, assisted Dr. Seema Rao attest to Stage 2 Meaningful Use. The internist from South Plainfield attested to Stage 2 in the earliest possible 90-day period for the federal Electronic Health Record (EHR) Incentive Program.
NJ-HITEC's Meaningful Use Director, Bala Thirumalainambi, explains, "Dr. Rao's efforts to achieve Stage 2 are remarkable, especially because she is a solo practitioner with limited resources. The fact that she had most of her patients on the patient portal from the day she started using her EHR system helped a great deal in achieving some of the more difficult measures. She was very engaged from the beginning and we are proud of the fact that she attested for the first 90 days for Stage 2 Meaningful Use."
Dr. Rao appreciated NJ-HITEC's assistance, especially the guidance from the Meaningful Use team. "NJ-HITEC was instrumental in our success. Bala and his dedicated team were with us through every step. They supported us and answered our queries anytime of the day and even after-hours. NJ-HITEC personnel visited our office a number of times to clarify and work with us. This attestation would not have been possible without them. I strongly encourage all clinicians to engage NJ-HITEC in achieving Meaningful Use."
The term "Meaningful Use" probably means nothing to most patients but to doctors who are trying to move to the next level to improve the quality of care through technology, it is a key next step. Stage 2 requires physicians to provide a patient portal so individuals can access their health records electronically, can be sent reminders for medication refills or appointments, and can be more engaged in their healthcare management. In addition, Stage 2 requires doctors to meet Transition of Care measures that include greater efficiency in handling referrals and follow up testing and lab results.
Dr. Rao adds, "We wanted patients to take an active role and be a partner in their care. The patient portal helped us in achieving this goal. We encourage patients to get involved and understand their health metrics, diagnosis and steps taken to promote their health. The patient portal was integral to implementing this. I thank my patients for participation and becoming aware of the importance of their active role in care, health promotion and preventative measures. We discuss patient portal at every visit, help them to sign up and log on in the office to assist them to navigate the site, and if necessary on their smart phone."
NJ-HITEC is partnering with EHR vendors to help expedite the Stage 2 process for doctors. Its Meaningful Use team developed and offers a Gap Analysis Tool for Stage 2 that explains what information physicians need to collect and prepare to meet the criteria. Moreover, through its Member Portal, doctors can access of the latest information from the Centers for Medicare and Medicaid Services (CMS), educational materials, and webinars to help them through this process.
NJ-HITEC has assisted over 5,000 member physicians reach Stage 1 Meaningful Use that focused on data collection. In Stage 2, doctors are required to use the data they collect to better manage patient care. Because of the process that NJ-HITEC developed to assist doctors, the team is able to offer its services remotely as well.
If you are an Eligible Provider or hospital interested in NJ-HITEC's Stage 2 Consulting Services, visit http://www.njhitec.org/contact-us/contact-us-form/?utm_source=iContact&utm_medium=email&utm_campaign=Media&utm_content=NJ-HITEC+Assists+the+First+NJ+Stage+2+Provider or call 973-642-4055.
Media Contact: Denise Anderson, Ph.D., denisea(at)njit(dot)edu or 973-596-3434.
About NJ-HITEC
NJ-HITEC is a national leader as one of 62 federally designated Regional Extension Centers nationwide established to improve American healthcare delivery and patient care through the investment in Health Information Technology (Health IT). NJ-HITEC provides support and assistance to New Jersey's physicians in the selection, implementation, and achievement of "Meaningful Use" of an ONC accredited Electronic Health Record (EHR) system. NJ-HITEC is a thought leader in Health IT with over 8,000 members and close to 5,000 Stage 1 Meaningful Users. Moreover, it is now preparing its members as well as physicians from other states for Stage 2 Meaningful Use that began in January 2014. NJ-HITEC was established in June 2010 by New Jersey Institute of Technology (NJIT) through a $23 million grant from the U.S. Department of Health and Human Services, Office of the National Coordinator as part of the 2009 American Reinvestment and Recovery Act (2009 ARRA).
Visit http://www.njhitec.org for more information.