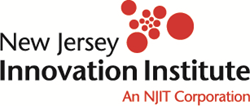 Newark, NJ (PRWEB) April 16, 2014
WHO: U.S. Senator Cory Booker, Panasonic Corp. of North America Chairman and CEO Joe Taylor, and New Jersey Secretary of Higher Education Rochelle Hendricks will join New Jersey Institute of Technology (NJIT) President Joel S. Bloom and New Jersey Innovation Institute President Don Sebastian in announcing a major, new economic development venture to an audience of invited guests from the business, government, and higher education sectors.
WHAT: The New Jersey Innovation Institute (NJII) is an NJIT corporation that provides an improved model for business innovation through the leveraging of industry, government, and higher education assets and investment. NJII is comprised of sector-focused innovation labs that apply the intellectual and technological resources of the state's science and technology university to challenges identified by industry partners. By following industry-led agendas designed to spur economic development and business growth, NJII facilitates product creation/enhancement and creates technological solutions for sector-wide and/or company-focused challenges.
WHEN: Tuesday, April 22, 2014 at 1 p.m.
WHERE: NJIT's College of Architecture and Design, Weston Hall 340, University Heights, Newark, NJ 07102-1982
WHY NJIT: NJIT has a long history of connecting industry and education through:
● Economic Development – NJIT maintains a robust technology business incubator, the Enterprise Development Center (EDC). With over 95 companies in residence, the EDC is the state's oldest and largest business incubator and one of the largest university-run enterprises in the country. NJIT is nationally ranked for invention disclosures relative to federal research and development support. NJIT also has launched highly successful extension centers in manufacturing, health information technology and brownfield remediation.
● Training – Since 1990, NJIT has trained over 74,000 professionals associated with approximately 600 companies. Among current efforts, NJIT hosts two of New Jersey's Talent Networks, ManufactureNJ (advanced manufacturing) and Technology & Entrepreneurship.
● Specialized Facilities – NJIT maintains core facilities that support both academic investigators and industrial clients. These include a modern, CNC machine shop, a class-10 clean room microelectronics fab line, and a well-equipped chemical and biological characterization center.