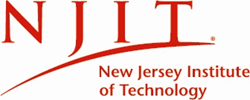 Newark, NJ (PRWEB) May 20, 2014
Six NJIT alumni, including an engineer who led an emergency response team in Haiti following the earthquake of 2010 and a pioneer in the green building movement, received achievement awards from the university's Alumni Association this past weekend for their professional accomplishments, community engagement, and service to their alma mater.
The awards ceremony took place on campus amid the festivities of Alumni Weekend, which this year drew more than 300 NJIT graduates spanning seven decades, from the Class of 1944 to the Class of 2014, and from as far away as Texas and California.
"We look to honor people not just for their outstanding careers, but for their service to their communities and to the university as well," said Anita Rubino '83, chair of the alumni awards committee. "These graduates are a source of inspiration to our young alumni and students, who learn from them that an NJIT degree can lead to so many different experiences and achievements in life."
The awardees include:
William E. S. Kaufman, AIA Arch '91, a pioneer in the green building movement, who is the founder and chief executive officer of WattLots LLC, a company that designs and produces solar installations.
James A. Krucher, BSME '73, an IT project manager for Johnson& Johnson, Inc., for his contributions to IT management, telecommunications and project management and his many contributions to NJIT who has served on several important committees for his alma mater, including the one that planned the development of the Warren Street Village Project.
Richard M. Maser, PE, PP, CME BSCE '73, president and chief executive officer of the engineering firm Maser Consulting P.A., who is the winner of the American Red Cross, Jersey Coast Chapter's Clara Barton Corporate Humanitarian award for 2014 and a member of the NJIT Board of Overseers.
George R. Olson, BSIE '77, director of Fleet Ballistic Missile Test and Support Systems Engineering (ret.), who helped recover millions of dollars through significant reductions of lead time and cost within supply chains and who is a supporter extraordinaire of the Highlanders baseball team.
James P. Redeker, BS Eng Sci '77, MSCE '80, commissioner of the Connecticut Department of Transportation, who has been an adjunct graduate faculty member at NJIT teaching mass transportation systems.
Vatsal A. Shah, PE BSCE '08, MSCE '09, PhD '14, a geotechnical project engineer for Hatch Mott MacDonald, who led a team that developed a low-technology, emergency-response wastewater and sewage containment and treatment system for the city of Port-au-Prince, Haiti following the 2010 earthquake and was selected by the American Society of Civil Engineers (ASCE) as a 'New Face of Civil Engineering' for 2013.
"There are so many driven and motivated alumni who are role models to me that it was really humbling to be picked for the award," said Shah, a member of NJIT's Young Alumni Club and active volunteer who spends time on campus working with seniors on capstone projects and helping students prepare for their professional licensing exams.
NJIT, New Jersey's science and technology university, enrolls 10,000 students pursuing bachelor's, master's and doctoral degrees in 120 programs. The university consists of six colleges: Newark College of Engineering, College of Architecture and Design, College of Science and Liberal Arts, School of Management, College of Computing Sciences and Albert Dorman Honors College. U.S. News & World Report's 2011 Annual Guide to America's Best Colleges ranked NJIT in the top tier of national research universities. NJIT is internationally recognized for being at the edge in knowledge in architecture, applied mathematics, wireless communications and networking, solar physics, advanced engineered particulate materials, nanotechnology, neural engineering and e-learning. Many courses and certificate programs, as well as graduate degrees, are available online through the Division of Continuing Professional Education.