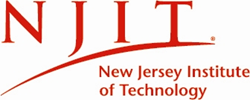 Newark, NJ (PRWEB) November 14, 2014
What: NJIT is the first New Jersey institution to test unmanned aircraft systems (UAS) flights in national airspace.
When: Thurs., Nov. 20, 2014 at 1:30 p.m. and Fri., Nov. 21, 2014 at 1:30 p.m.
Where: U.S. Coast Guard Training Center in Cape May, N.J.
Why: NJIT is conducting UAS flights over the Atlantic Ocean to test the feasibility of safely integrating drones into the public airspace and to assess the research and operational capabilities of several data-collecting sensors aboard the craft. The flights will include the following instruments: a weather sensor to gather information on atmospheric conditions and devices with mapping, communications relay, and high-definition video capabilities.
Broadly defined, NJIT's mission is to enhance the country's homeland security and emergency management capabilities. A primary goal is to develop drone-borne weather sensors that can predict where a major storm will make landfall as many as two days before existing technology now permits. Communications relay devices are designed to function as "flying cell towers" capable of relaying calls and data from communities in which telecommunications equipment has been knocked out. Enhanced mapping technology would give emergency responders immediate information on damage caused by major storms such as Hurricane Sandy.
Who: Michael Chumer, a research professor of information systems at NJIT and director of the Crisis Communication Center and of UAS Applied Research for the university, is the mission's research director. The Pa.-based flight company, American Aerospace Advisors, Inc., will operate the drones from the Cape May facility.
Flight details: The first UAS flights will take off from an airstrip at the U.S. Coast Guard Training Center (TRACEN) in Cape May and travel up to one nautical mile out over the ocean at a height not to exceed 3,000 feet, remaining airborne for up to one hour. The ground-based pilot will be in communication with air traffic controllers during the flight. After the flight, the team will assess the drone's operational performance as well as its success in gathering data, which NJIT will share with the Federal Aviation Administration (FAA) and emergency management agencies.
Media Access: The address of the U.S. Coast Guard Training Center is 1 Munro Ave., Cape May, N.J., 08204. Media planning to attend should meet Tracey Regan, a media officer for NJIT, at the Coast Guard Police Department at 12:15 p.m.
Prior to the launch at 1:30 p.m., Michael Chumer will display and describe the components involved in the flight, including the sensor instruments. During the flight, reporters will briefly have access to a mobile station with technology displays, including the drone's view (real time) of the airspace it is traveling through.
Program background: In May, NJIT was the first New Jersey institution to receive a Certificate of Waiver/Authorization (COA) from the FAA to conduct UAS test flights into national airspace. NJIT researchers are seeking to demonstrate UAS capabilities that could be deployed in response to a natural or man-made disaster in order to assist the New Jersey Office of Homeland Security and Preparedness and the State Office of Emergency Management, among other agencies. Under these circumstances, the drones would receive an emergency COA to fly.
In the future, NJIT drones will have the authorization to fly as far as 14.5 nautical miles out over the ocean, as high as 10,000 feet into the air, and for as many as 14 to 16 hours at a time.
NJIT is also a partner in the Mid-Atlantic Aviation Partnership (MAAP), a consortium with more than 40 members that is housed at Virginia Tech, which last year was designated one of six test sites authorized to develop procedures to ensure the safe integration of drones into national airspace.
Note from CWO John Edwards, public affairs officer for the Coast Guard Training Center: It is requested that media interested in attending the event contact Tracey Regan at tracey.l.regan(at)njit(dot)edu or 201-388-0232 to confirm attendance. Media attending will need a valid photo ID to access the base and will convene at the Coast Guard Police Department before being escorted to the site. All attending media should be at the base no later than 12:15 p.m.
About NJIT
One of the nation's leading public technological universities, New Jersey Institute of Technology (NJIT) is a top-tier research university that prepares students to become leaders in the technology-dependent economy of the 21st century. NJIT's multidisciplinary curriculum and computing-intensive approach to education provide technological proficiency, business acumen and leadership skills. With an enrollment of more than 10,000 graduate and undergraduate students, NJIT offers small-campus intimacy with the resources of a major public research university. NJIT is a global leader in such fields as solar research, nanotechnology, resilient design, tissue engineering and cyber-security, in addition to others. NJIT ranks fifth among U.S. polytechnic universities in research expenditures, topping $110 million, and is among the top 1 percent of public colleges and universities in return on educational investment, according to Payscale.com.