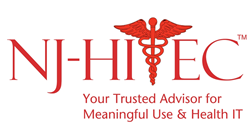 Newark, NJ (PRWEB) August 04, 2014
NJSHINE, an electronic Health Information Organization (HIO) serving Atlantic, Burlington, Camden, Cape May, Cumberland, Gloucester and Salem Counties in New Jersey announces the formation of an alliance with the New Jersey Health Information Technology Extension Center (NJ-HITEC) to promote the sharing of electronic health information between healthcare providers and patients in South Jersey.
NJSHINE includes the following healthcare institutional and professional providers: Shore Medical Center, Cape Regional Medical Center and the Inspira Medical Centers of Elmer, Vineland and Woodbury. NJSHINE will also connect other area health providers such as long-term care facilities and rehabilitation centers.
The network created by NJSHINE allows patients in these areas to have access to their electronic health information records and helps to speed the delivery of high quality medical care. Eventually, the regional HIOs will be joined together into a statewide and national Health Information Exchange (HIE) network.
NJSHINE's collaboration with NJ-HITEC introduces physician practices within the area to NJSHINE and allows them to take advantage of NJ-HITEC's services. NJ-HITEC has a proven track record of working closely with the practices to achieve successful Health Information Technology implementation goals and connect them with the hospitals to ensure the continuity and improvement of patient care.
Currently there are more than 8,000 New Jersey healthcare providers receiving services from NJ-HITEC which include: assistance in meeting the federal criteria for Meaningful Use, a PQRS data registry, access to its customized member portal, direct messaging, and Account Care Organization (ACO) as well as Patient-Centered Medical Home (PCMH) support. NJ-HITEC also assists Medicaid specialists and sub-specialists.
"We are eager to begin working with NJSHINE and welcome this alliance," said Bill O'Byrne, NJ-HITEC Executive Director. "Our staff is ready to assist NJSHINE doctors connect to the electronic health information network and medical records that are supplied by the member hospitals. We will also be able to assist our provider members to meet the federal Meaningful Use Stage 1 and Stage 2 incentive requirements, PQRS, and ACO funding opportunities offered by the Department of Health and Human Services."
O'Byrne states that this work will help to transform, optimize and improve the timely delivery of high quality medical care.
"Our team is committed to assisting physicians in practice transformation and improve patient engagement, both of which are integral to improving healthcare and meeting federal criteria," said O'Byrne. "Our experience and knowledge are the keys to our success because we have worked with physicians to solve their most challenging issues."
"NJSHINE provides a provider and a patient portal to facilitate patient care in our communities," said Richard Wheatley, chief information officer, Cape Regional Medical Center and treasurer of NJSHINE. "NJ-HITEC's track record of practice transformation and presence throughout New Jersey is well known. Working with NJ-HITEC allows us to reach out to physicians in an efficient and consistent manner. "
ABOUT NJ-HITEC
NJ-HITEC is a not-for-profit organization formed by the New Jersey Institute of Technology (NJIT) in 2010 to help New Jersey's providers with the deployment and Meaningful Use of electronic health information technology. NJ-HITEC was originally formed using funding from American Recovery and Reinvestment Act (ARRA) and now it is a self-sustaining part of the New Jersey Innovation Institute (NJII), a public-private corporation designed to develop new and innovative enterprises to improve the delivery of high quality healthcare.